So Much To Do and Explore!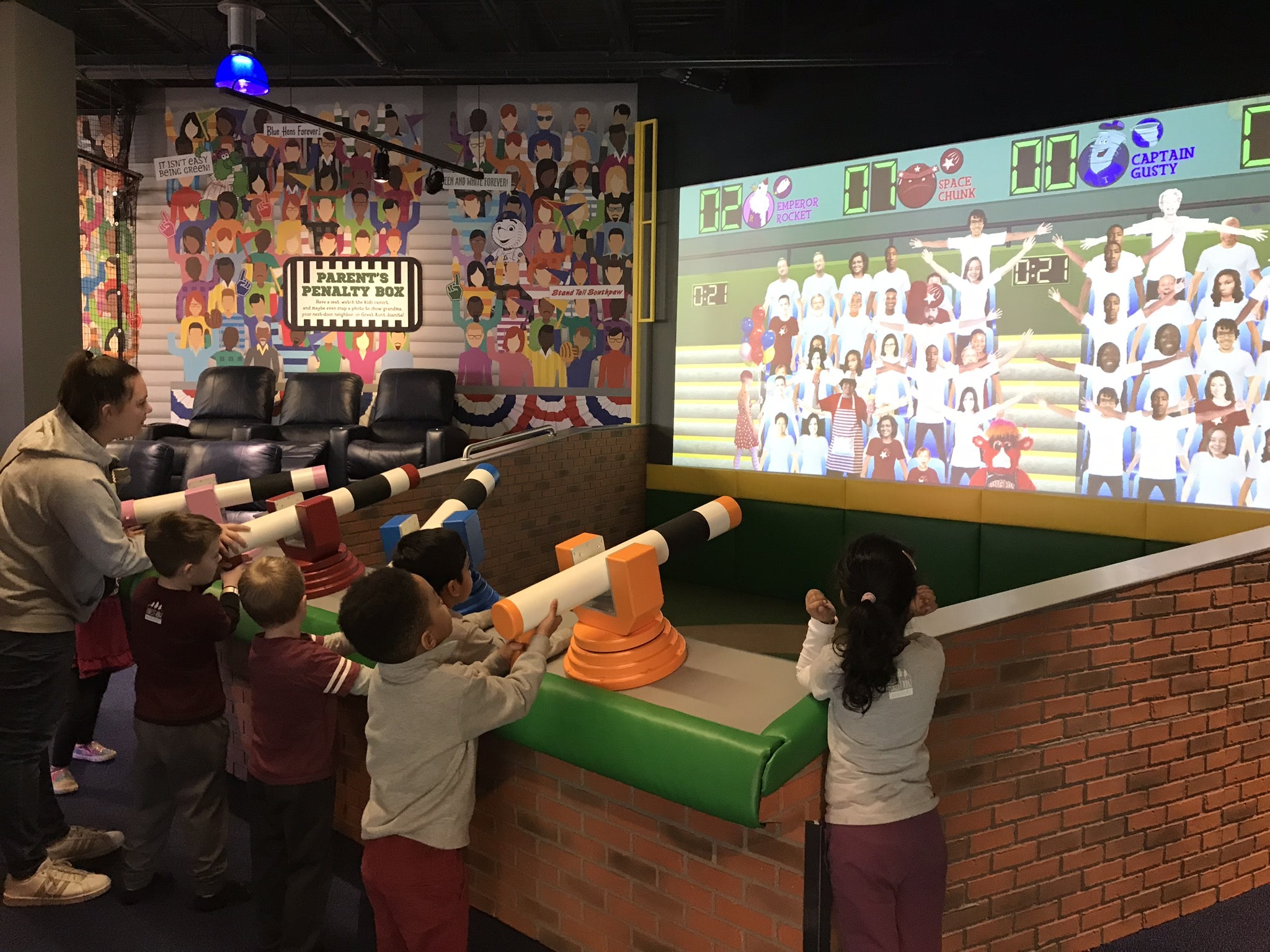 Shoot a T-Shirt Cannon
Practice your aim as you shoot t-shirts into a cheering crowd!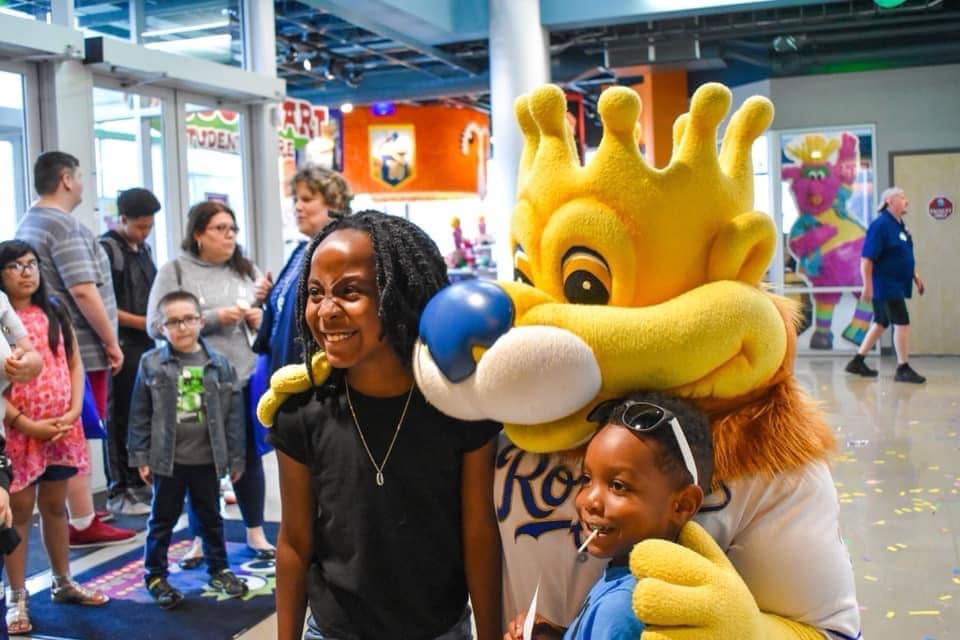 Meet Mascots
Meet our mascot Reggy! Other special guest mascots may also be around to give you a hug!
Build a Build-a-Bear®
We have a Build-a-Bear® Workshop right inside the Mascot Hall of Fame! Featuring classics and mascot favorites.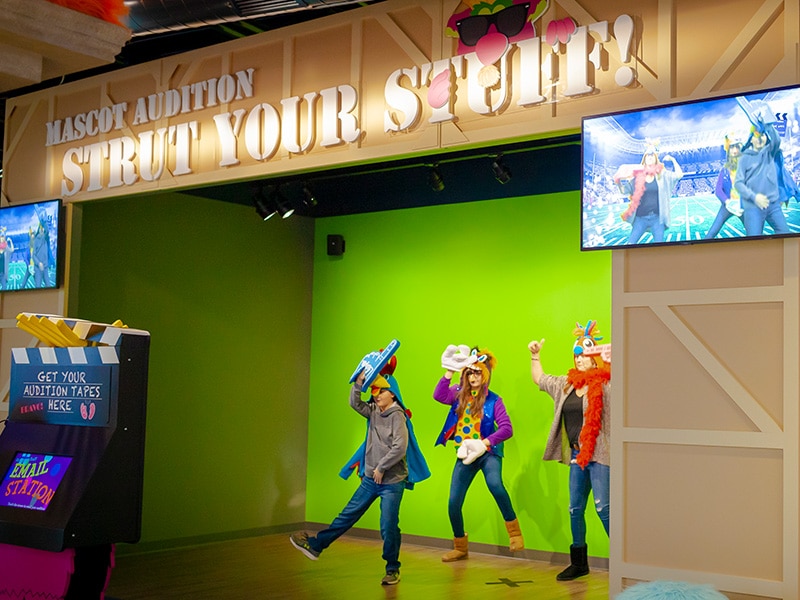 Audition to be a Mascot
Pick a costume, stand in front of the greenscreen and show off your moves! Then email your audition tape to a friend!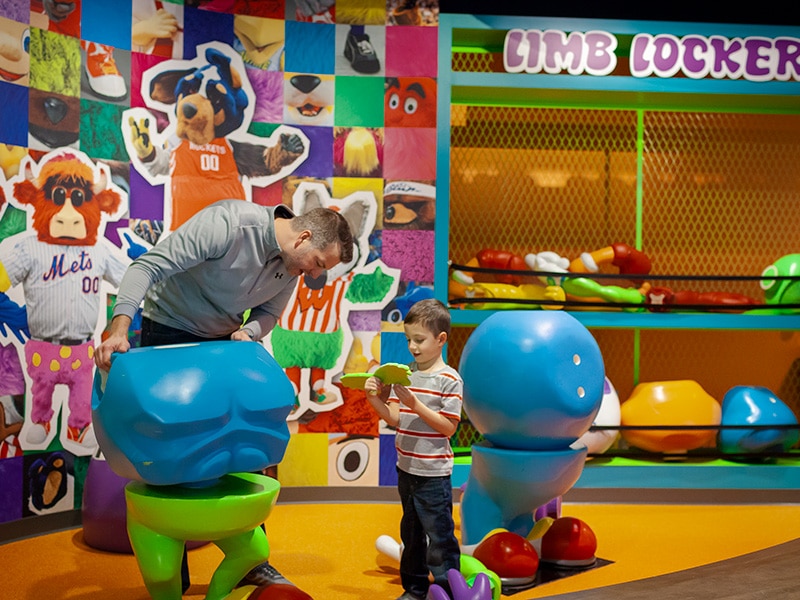 Build a Mascot
Piece together parts to form your own unique mascot!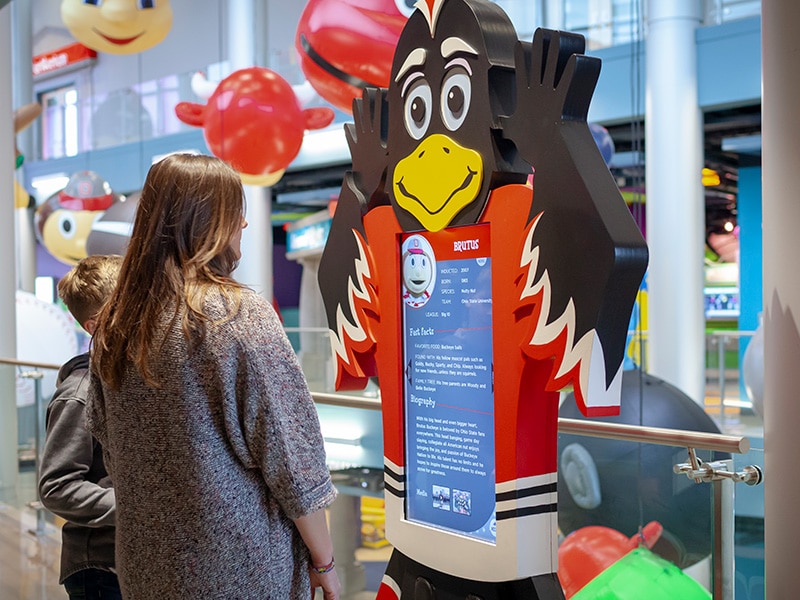 Learn About the Mascots
Learn about the mascots that have been inducted into the Hall of Fame at our interactive displays.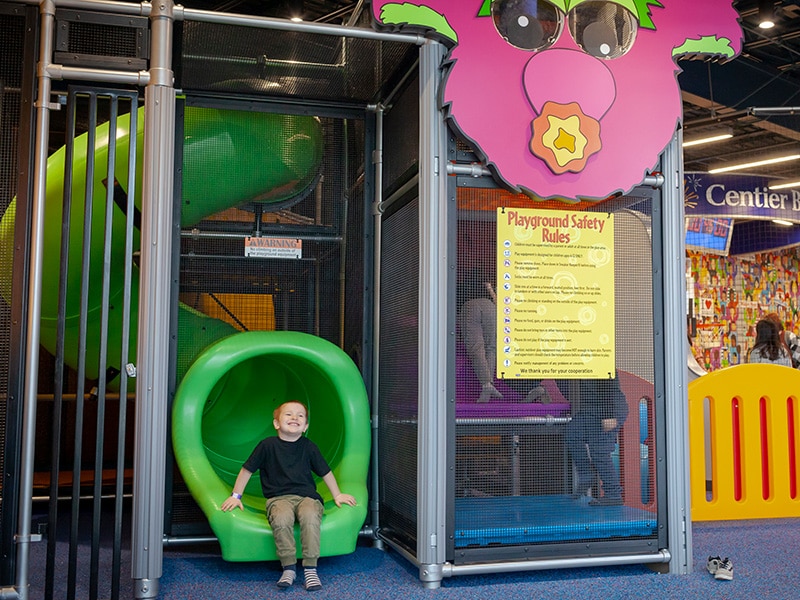 Climb, Slide and Play
Kids can enjoy our indoor playground!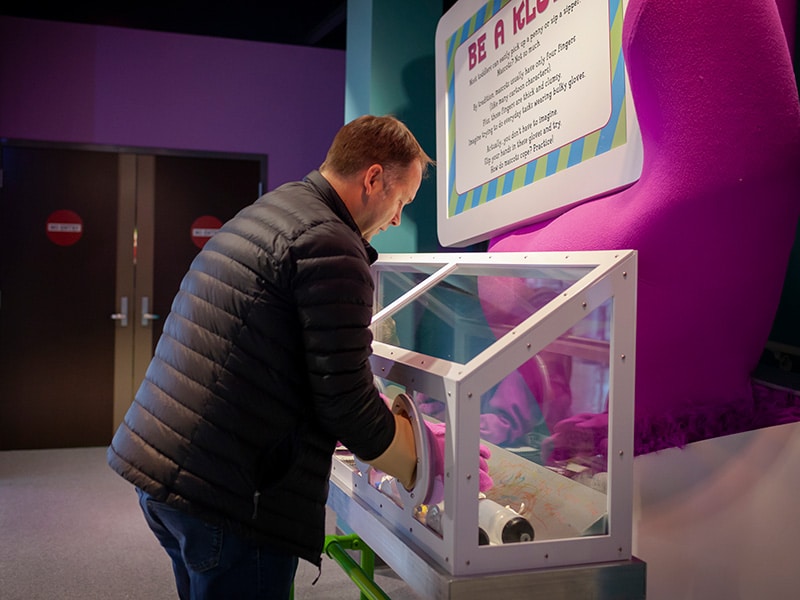 Work on Your Mascot Skills
Do you have what it takes to be a mascot? How about trying to use a pen or a water bottle while wearing oversized gloves with 4 fingers? Try it!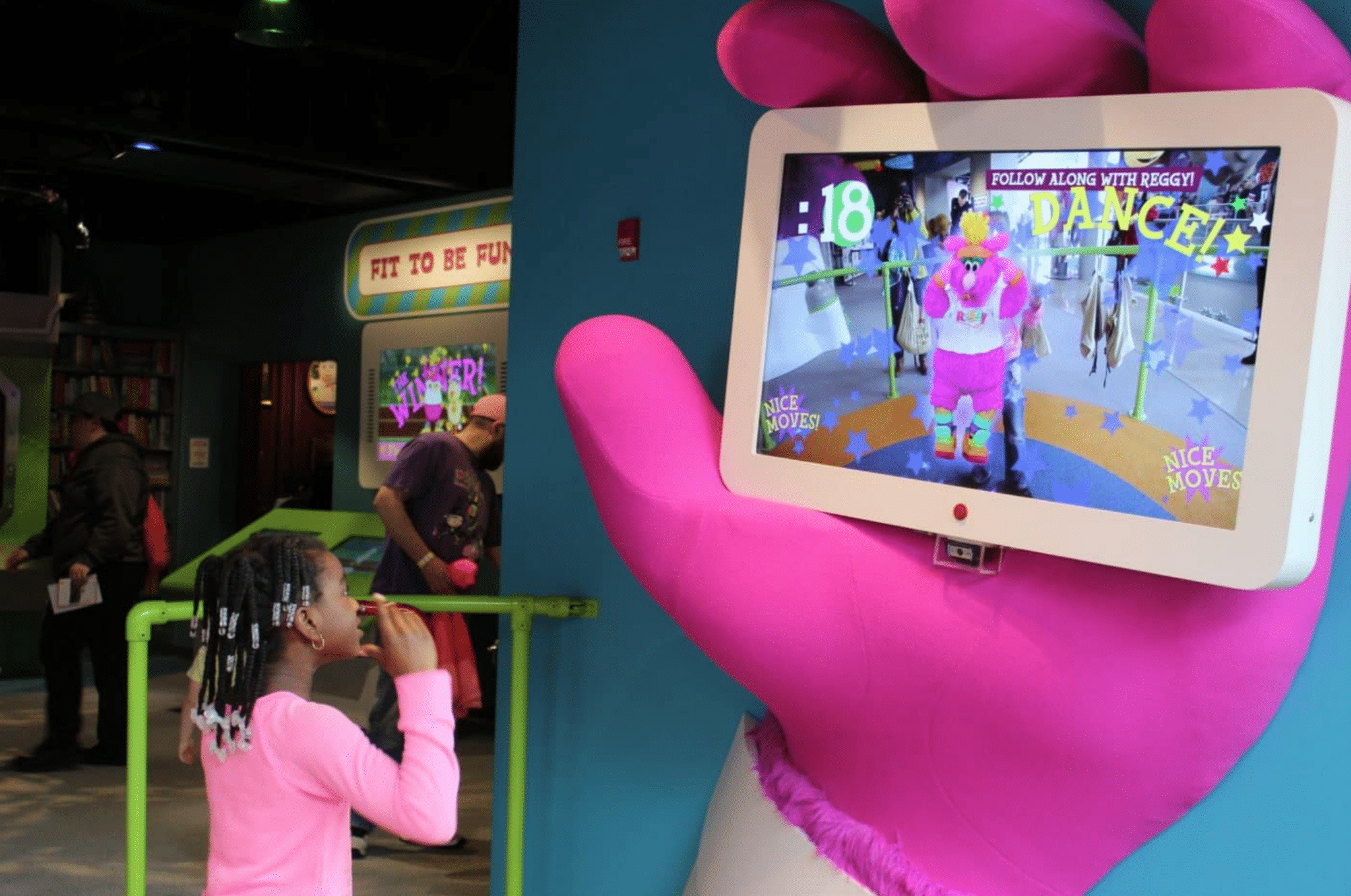 Dance Like a Mascot
Try on a mascot weight vest and see if you can follow along with Reggie to do a mascot dance!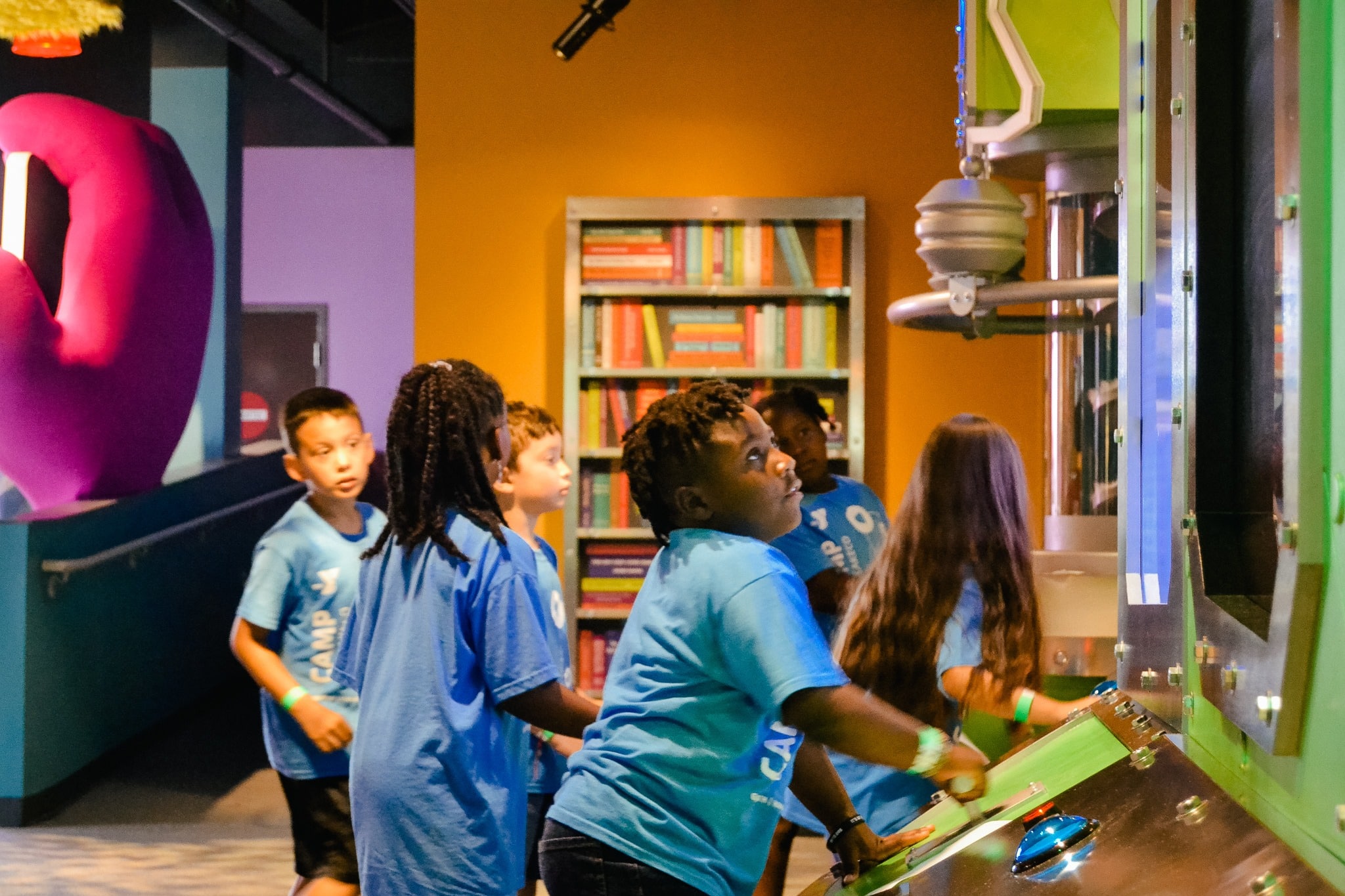 Try the Mascot Maker
This amazing machine shows you just how mascot costumes are made!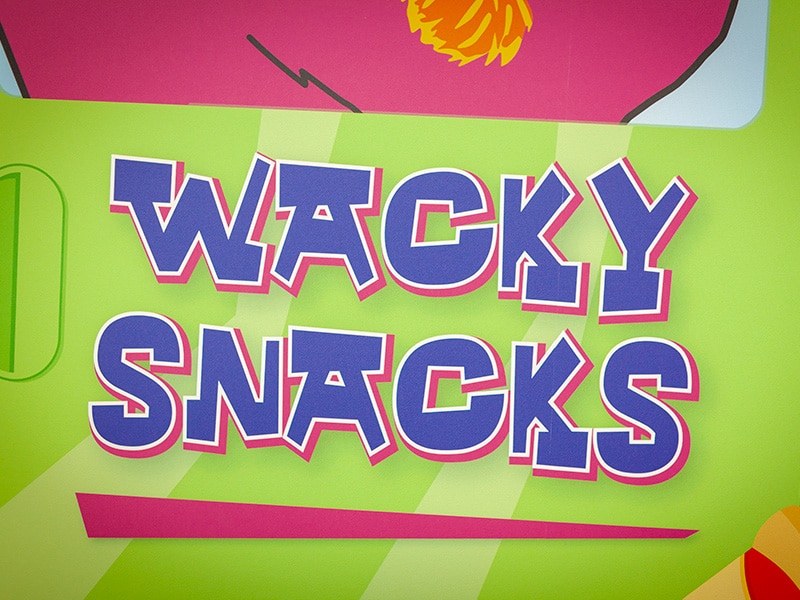 Eat Yummy Snacks
There is lots of delicious and fun food to eat at Wacky Snacks!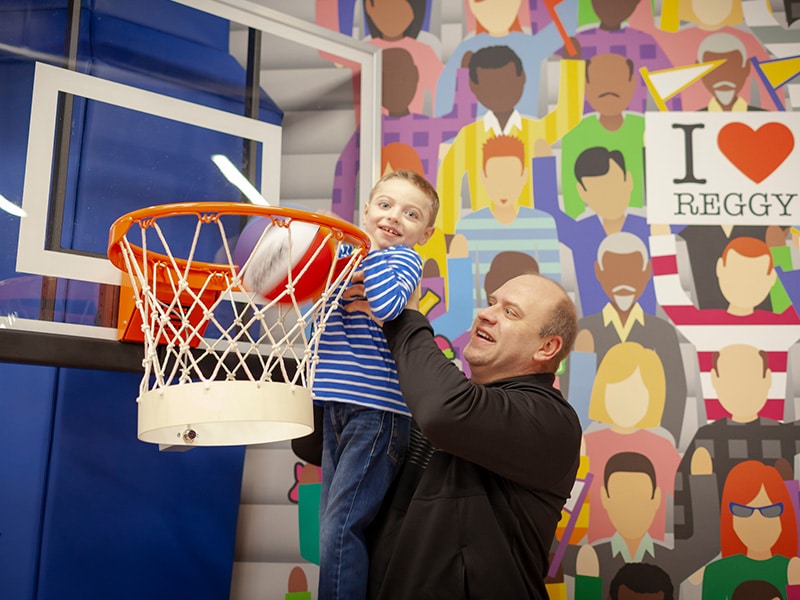 Shoot Some Hoops
The most fun basketball court around!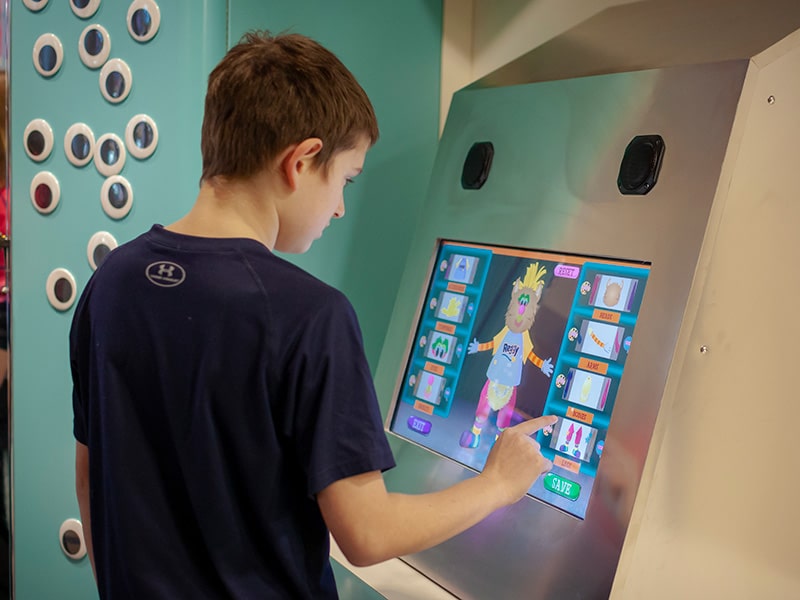 Design a Mascot
Design your own mascot using our interactive displays!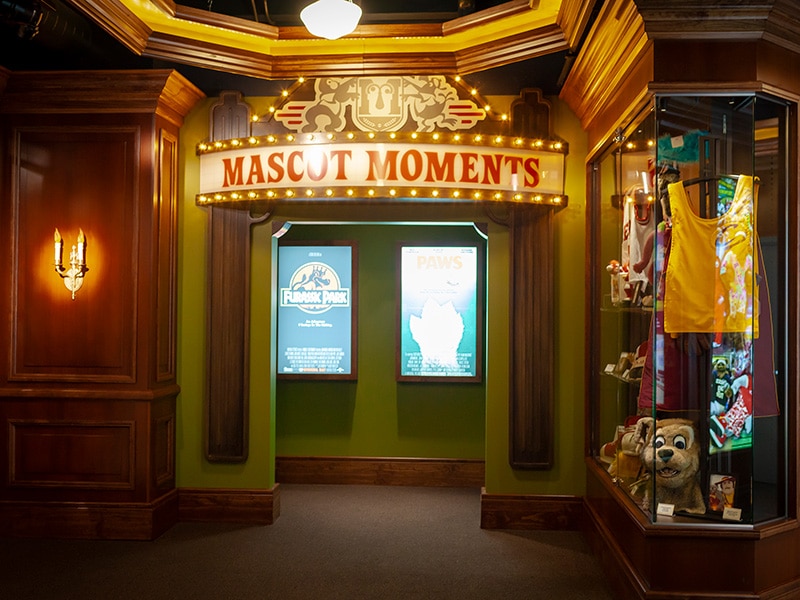 Watch Mascot Moments
Visit our theater to watch some famous and fun mascot moments!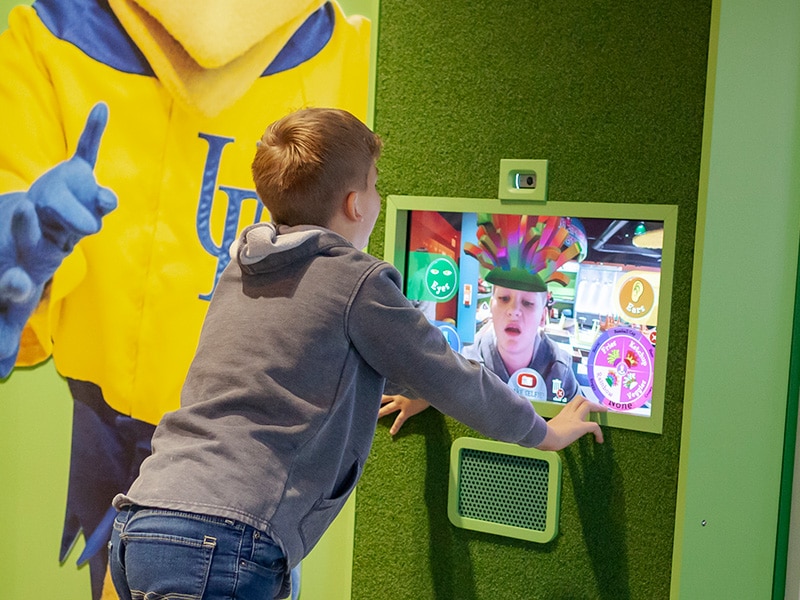 Become a Mascot
Stand in front of the camera and use the interactive kiosk to turn yourself into a mascot!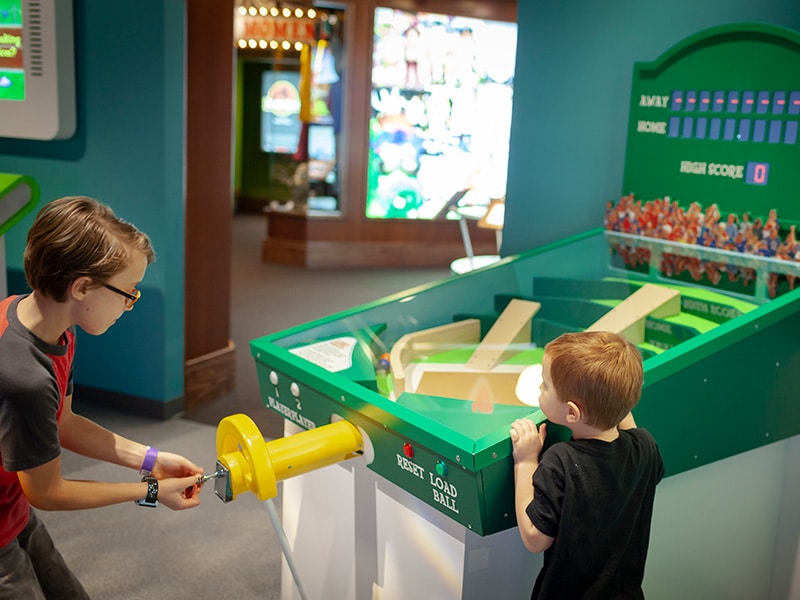 Play Games
Lots of fun, interactive games that are fun for all ages!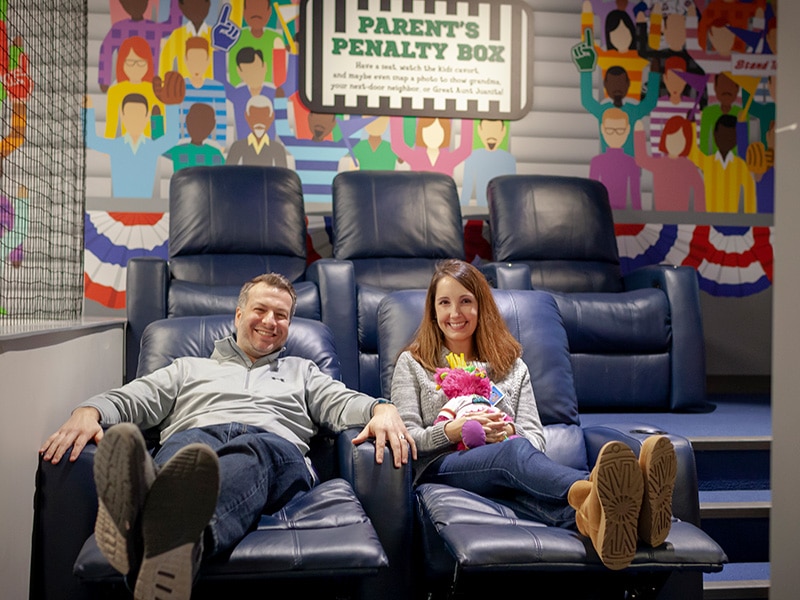 Relax
Parents can sit back and relax in our Parent Penalty Box while kids play!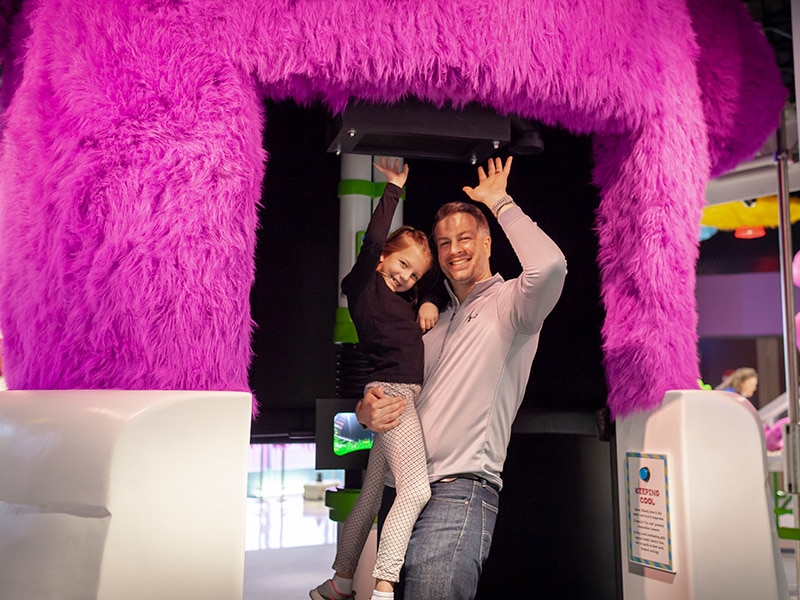 Go Inside a Mascot
Walk right inside a giant Reggie and learn how mascots stay cool.
We have such a great time every time we visit! Fun for the whole family. The staff is amazing and makes every child feel special. We also attended the family game night and had a blast!
Valarie
Had a great time on opening day with my nephew who's 7. He didn't want to leave because there's so much to do. We were there 5 hours. Parents don't worry, there's a great spectators section with comfy chairs to relax in. Tons of interactive fun from making your own mascot to learning how to perform on video - just so much to mention. A must do if you have little kids or you just love mascots yourself as an adult.
Kathleen
Fun place!!! Who knew about the history of mascots - pretty cool. Also interactive and a blast for younger kids. Summer would be fun as you can walk to the lakefront which is also beautiful with an amazing skyline view of Chicago.
Bill
Hi! I'm Reggy, Official Mascot of the Mascot Hall of Fame. I can't wait to welcome you to my home in Whiting, Indiana! You will learn all about my fellow mascot friends, what it takes to be a mascot, how mascots are made, and can even become a mascot yourself! Be sure to come give me a hug or a high five when you visit!
Through a one of a kind children's museum learning environment that is equally rooted in S.T.E.A.M. educational principles and sport mascot entertainment, it is our mission to educate, spark creativity, promote fun and engage in our communities while honoring our Mascot Hall of Fame Inductees.
Achieving our mission as a non-profit organization requires the support of people like YOU!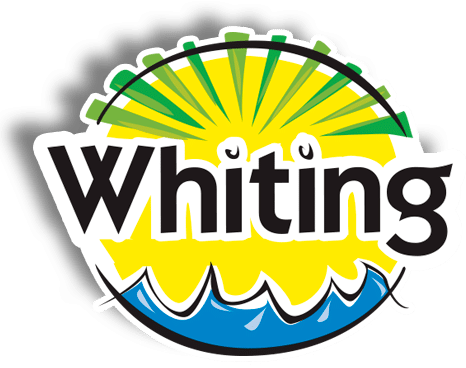 The City of Whiting is located on the south shore of Lake Michigan, with scenic lakefront views of downtown Chicago. Midway Airport, the South Side of Chicago, and Downtown Chicago are all located within a 30-minute drive of Whiting. For more information about the City of Whiting, please visit WhitingIndiana.com.