BUY A BRICK, MAKE A LASTING IMPRESSION
Make your mark at the National Mascot Hall of Fame in Whiting, Indiana!
Buy a custom engraved brick as a gift, a special dedication to loved ones, or to simply show your support for the MHOF Interactive Children's Museum.

WHAT IS THE BRICK PROGRAM?
The Mascot Hall of Fame 'Buy a Brick' Program was created to preserve your past and help the MHOF pave our future! Funds raised will be used toward achieving our education-focused initiatives such as enhancing our S.T.E.A.M.-based programming, developing new exhibits, and hosting family-fun, special events that celebrate the unsung heroes of sports!
OUR MISSION
Through a one of a kind children's museum learning environment that is equally rooted in S.T.E.A.M. educational principles and sport mascot entertainment, it is our mission to educate, spark creativity, promote fun and engage in our communities while honoring our Mascot Hall of Fame Inductees.
The cost of a custom brick (includes installation) is $150.00!
Your contribution is appreciated and will be used toward achieving our education-focused intiatives!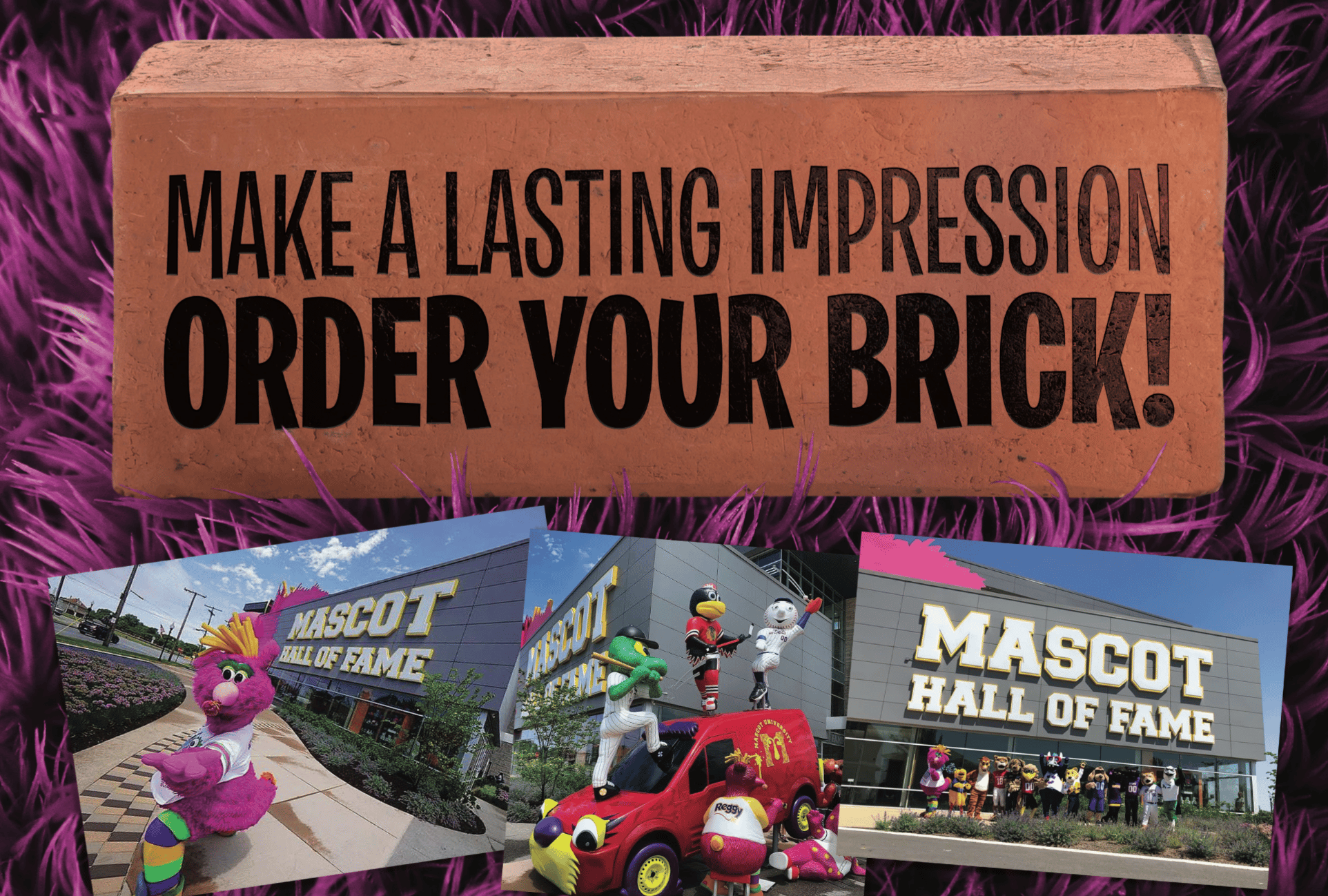 Want to include special clipart within your custom brick message? Click to browse our FREE clipart library! Once you've picked your clipart, be sure to including the following in the order form comment box:
1.   The LETTER + NUMBER of your clipart choice
2.   LAYOUT CHOICE, #1 or #2
3.  For layout choice #1, PLEASE NOTE OPTION A, B, C, or D
NOW OFFERING THE
MASCOT HALL OF FAME LOGO!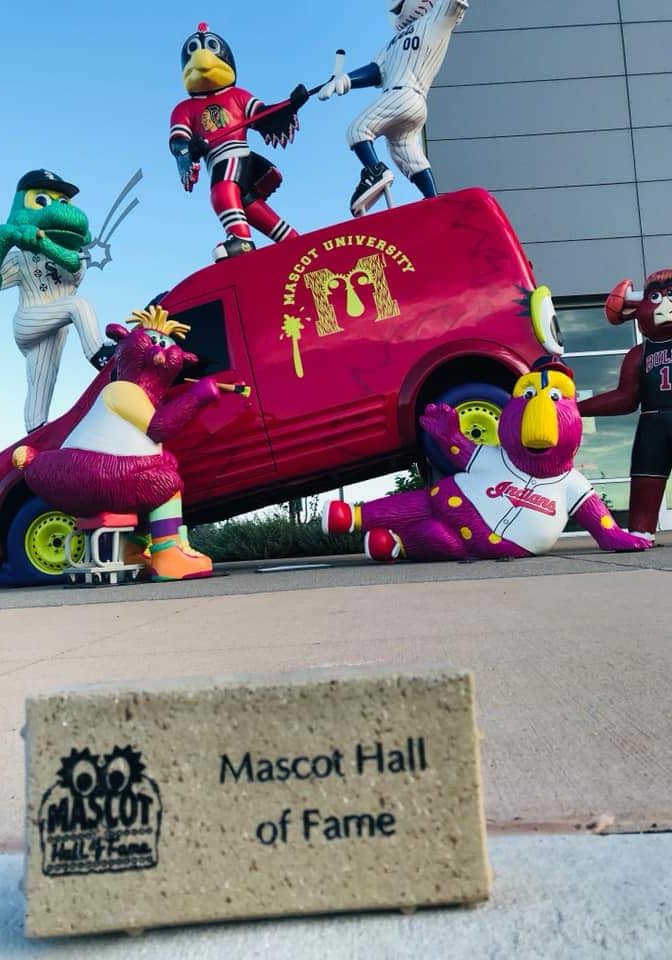 MAIL YOUR ORDER:
Mascot Hall of Fame
1851 Front Street
Whiting, IN 46394
SCAN YOUR ORDER:
SCAN YOUR ORDER FORM
AND SEND IT BY EMAIL TO
INFO@MASCOTHALLOFFAME.COM
Give the Perfect Gift. Make a Special Dedication.

The Mascot Hall of Fame is owned and operated by the City of Whiting, a 509(a)(1) public charity under I.R.S. code.  We raise monies through Whiting Entertainment Center, Inc., a 509(a)(3) supporting organization.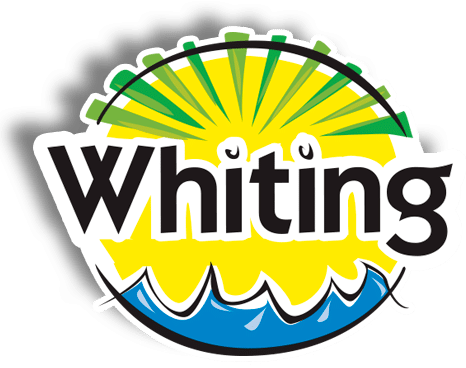 The City of Whiting is located on the south shore of Lake Michigan, with scenic lakefront views of downtown Chicago. Midway Airport, the South Side of Chicago, and Downtown Chicago are all located within a 30-minute drive of Whiting. For more information about the City of Whiting, please visit WhitingIndiana.com.