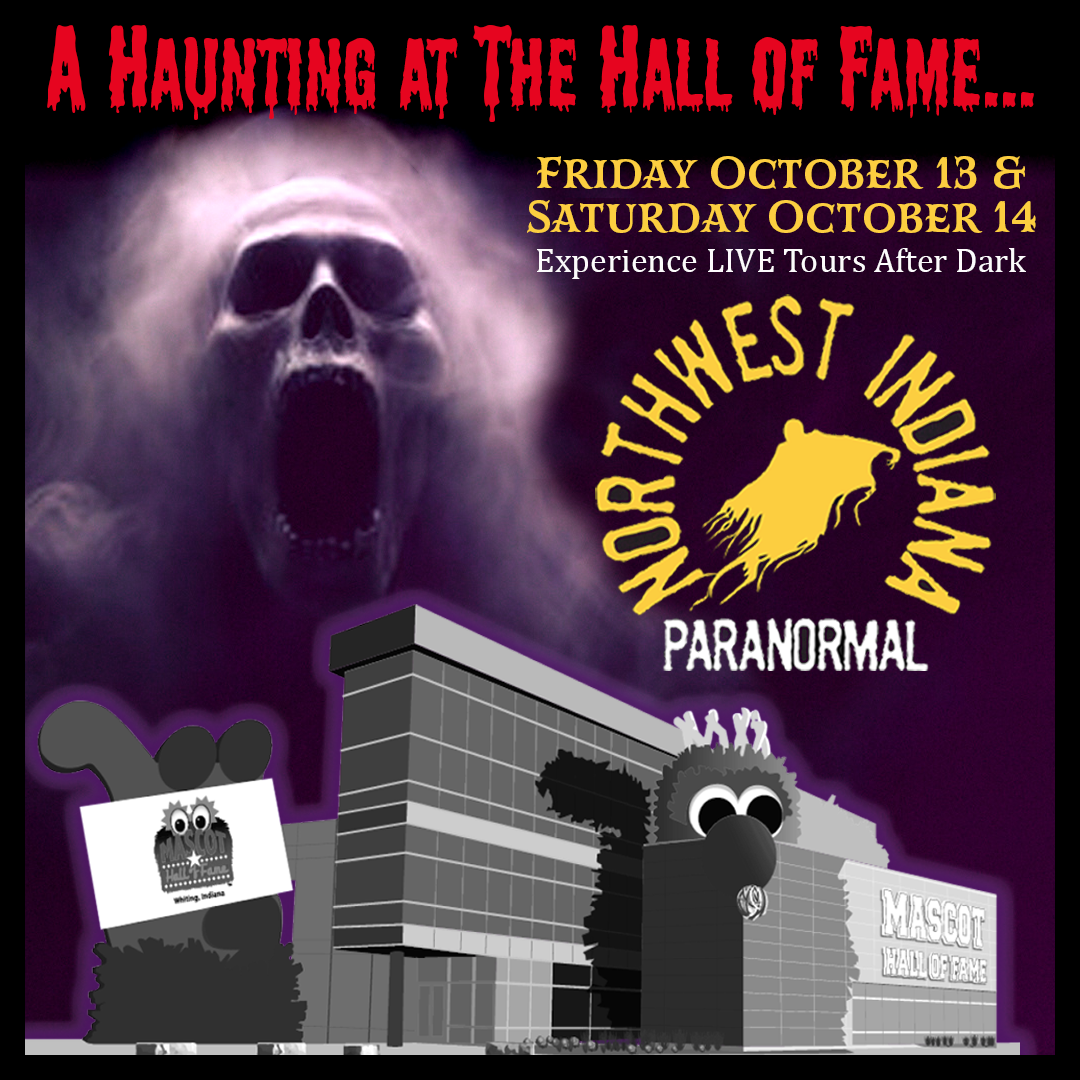 A Haunting at the Hall of Fame
The Mascot Hall of Fame, Wickedly Whiting, and Northwest Indiana Paranormal have joined forces for YOU, the amateur ghost hunter, to explore the Museum after dark.
Seriously… the Mascot Hall of Fame haunted? This fun, amazing place? So.. it was kind of built over a graveyard. They say the bodies were moved but…well, just ask our staff what they think. We're not saying anything happens here after dark. But we're not saying anything doesn't happen either.  Northwest Indiana paranormal will lead you through an investigation of the museum with those EVP meters and spooky things just like they do on TV. We'll just let you decide for yourself.
Northwest Indiana Paranormal was founded in 2018 by Griffith resident Pete Ghrist. Pete has been investigating the paranormal since 2012. Northwest Indiana Paranormal's mission is to study and promote the history of the locations we visit, while searching for evidence of the paranormal.
Ticket proceeds from these investigations will be donated to support the Mascot Hall of Fame and its programming.
Tickets are $10, VERY limited with only 20 per session, and must be purchased in advance.
Session times: 7:30 PM & 9:30 pm