August Backpack Giveaway!
August 7 @ 10:00 am - August 28 @ 5:00 pm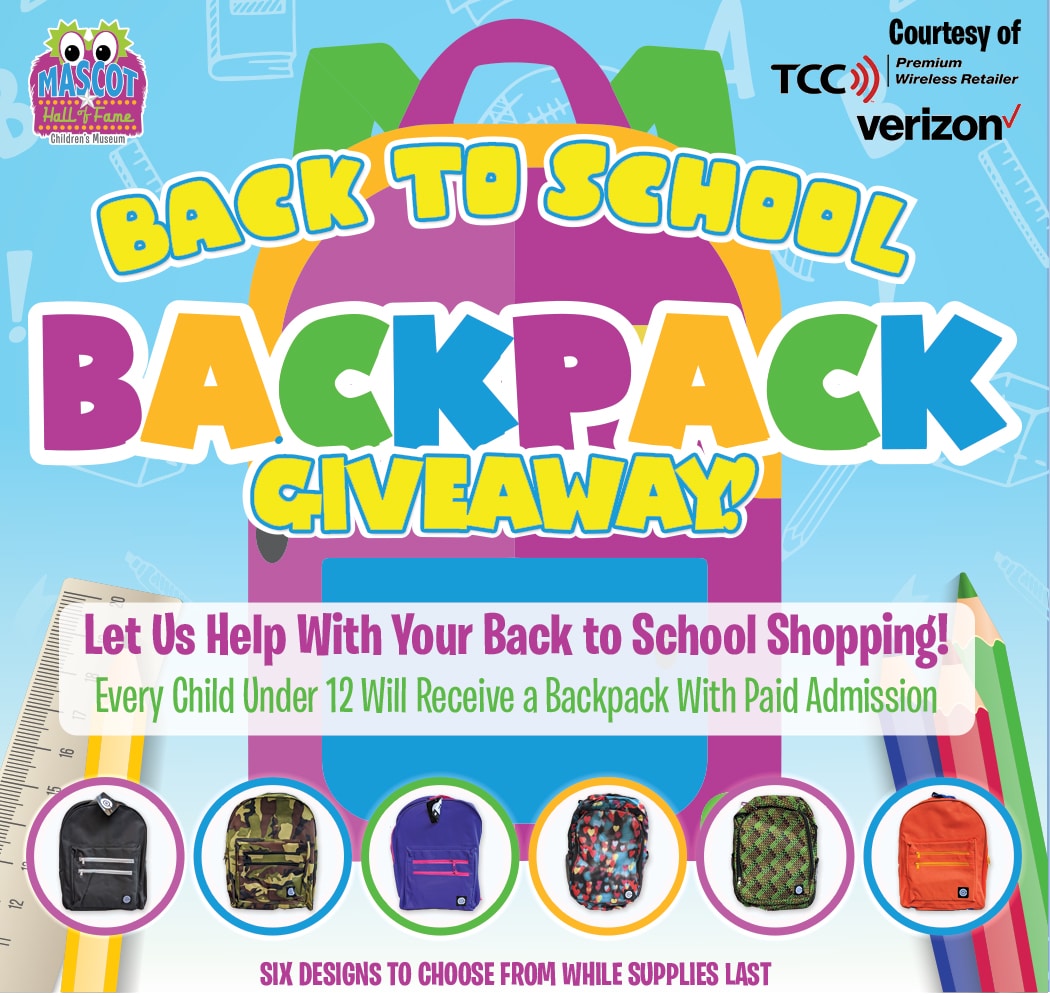 Can you believe it? It's almost time for back to school!
We want to help, so we're giving away backpacks! Every Saturday in August (or while supplies last) every child 12 and under will receive a FREE backpack with paid admission.
The backpacks are stuffed with school supplies and there are 6 designs to choose from!
Thank you to TCC, Verizon Authorized Retailer for making this possible!