BEHIND THE FUR – An Exclusive Conversation with Hall of Famers
June 17, 2022 @ 6:00 pm - 9:00 pm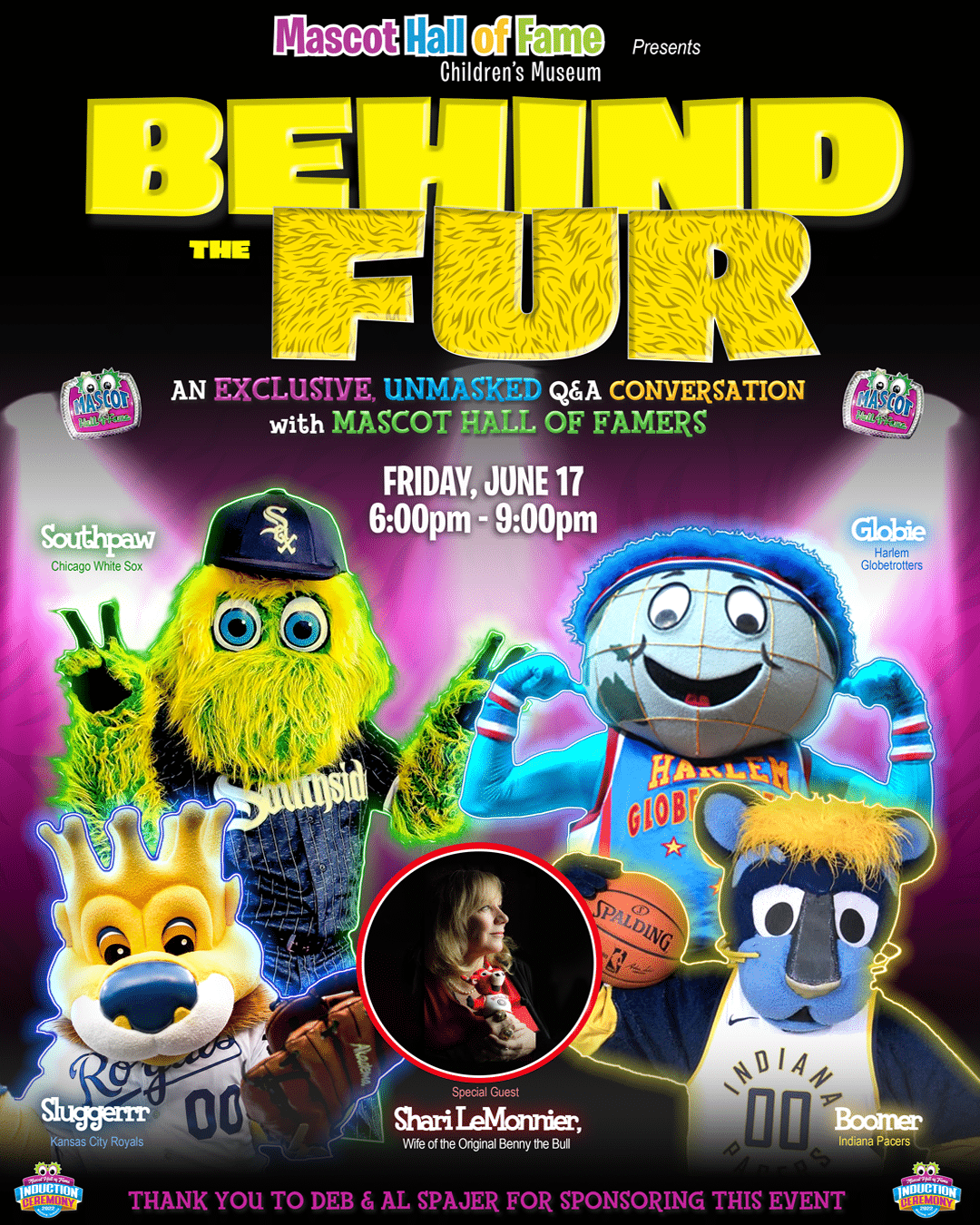 BEHIND THE FUR 
Join us at the Mascot Hall of Fame for an  exclusive conversation with Hall of Famers – unmasked and up close. 
Hear a unique perspective of the mascot world from Shari LeMonnier, wife of the original Benny the Bull.
THE PANEL:
Southpaw (Chicago White Sox, MLB)
Globie (Harlem Globetrotters)
Boomer (Indiana Pacers, MLB)
Sluggerrr (Kansas City Royals, MLB)
Shari LeMonnier
Doors open at 6:00 PM
Includes soft drinks and Taco/Nacho Bar. Food served until 7:30 PM
Cash Bar
Panel Begins at 7:15 PM
Tickets are $80.00
Tickets are $60.00. Members receive 25% off at checkout!