August 23, 2022 @ 11:00 am - 3:00 pm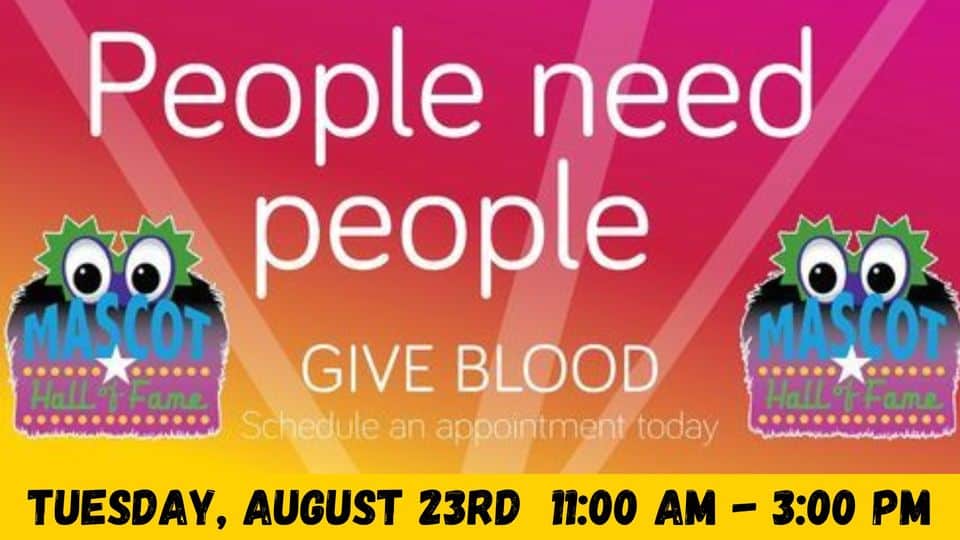 Join us at the Mascot Hall of Fame on Tuesday, August 23, 11 AM – 3 PM, located at 1851 Front Street, in Whiting, IN. There is handicap access.

https://donate.illinois.versiti.org/…/drive…/5600542

Appointments to donate blood should be made online at: 

If assistance is needed to make an appointment, please contact Valarie Reyes at the Mascot Hall of Fame (219) 354-8814.

Please help save lives by making the commitment today to donate and to ask your friends, co-workers, and family to donate with you. Together, we can make a difference! Thank you in advance for donating.