Educator Series – Mascot University
October 24, 2019 @ 5:00 pm - 7:00 pm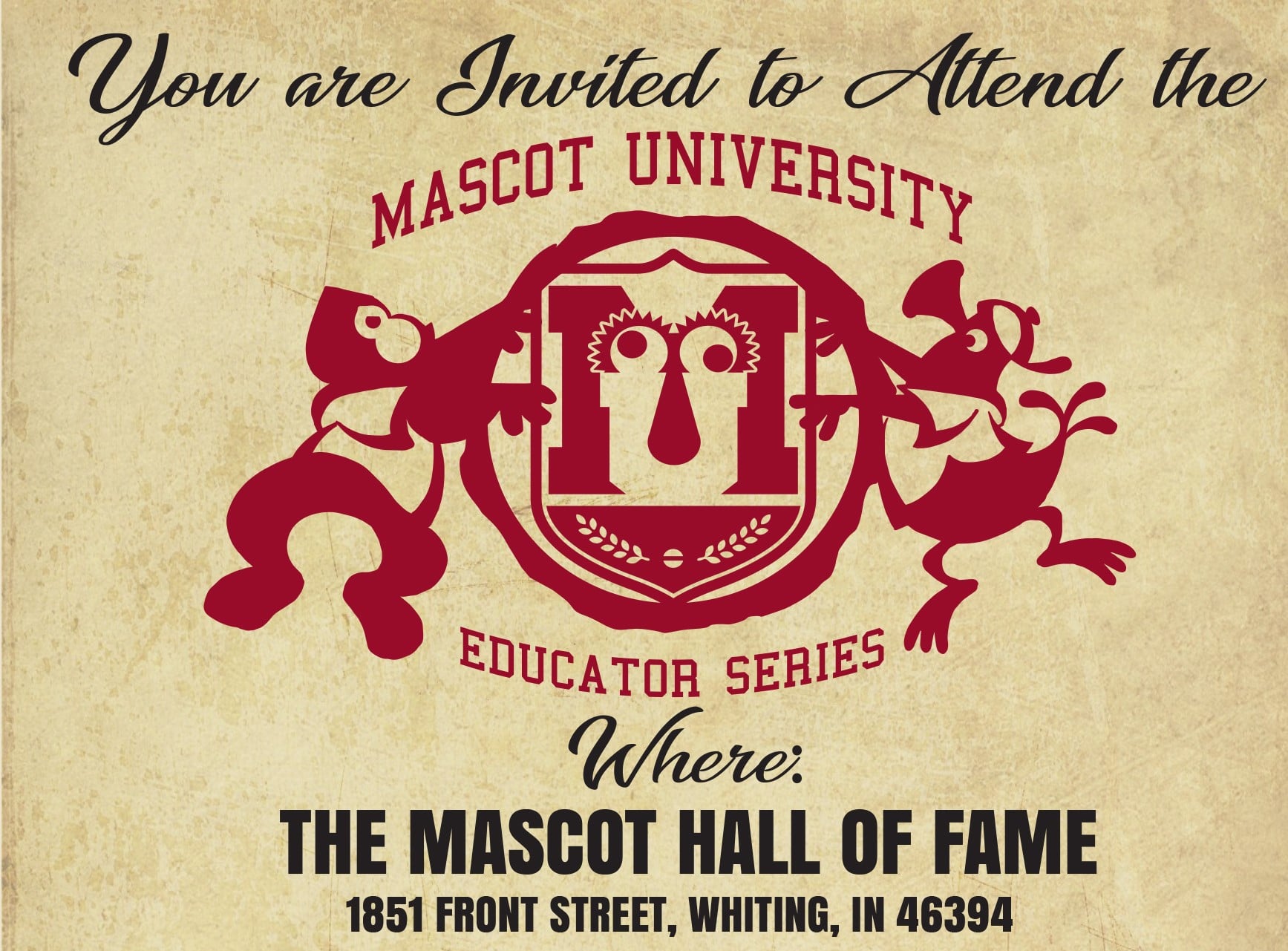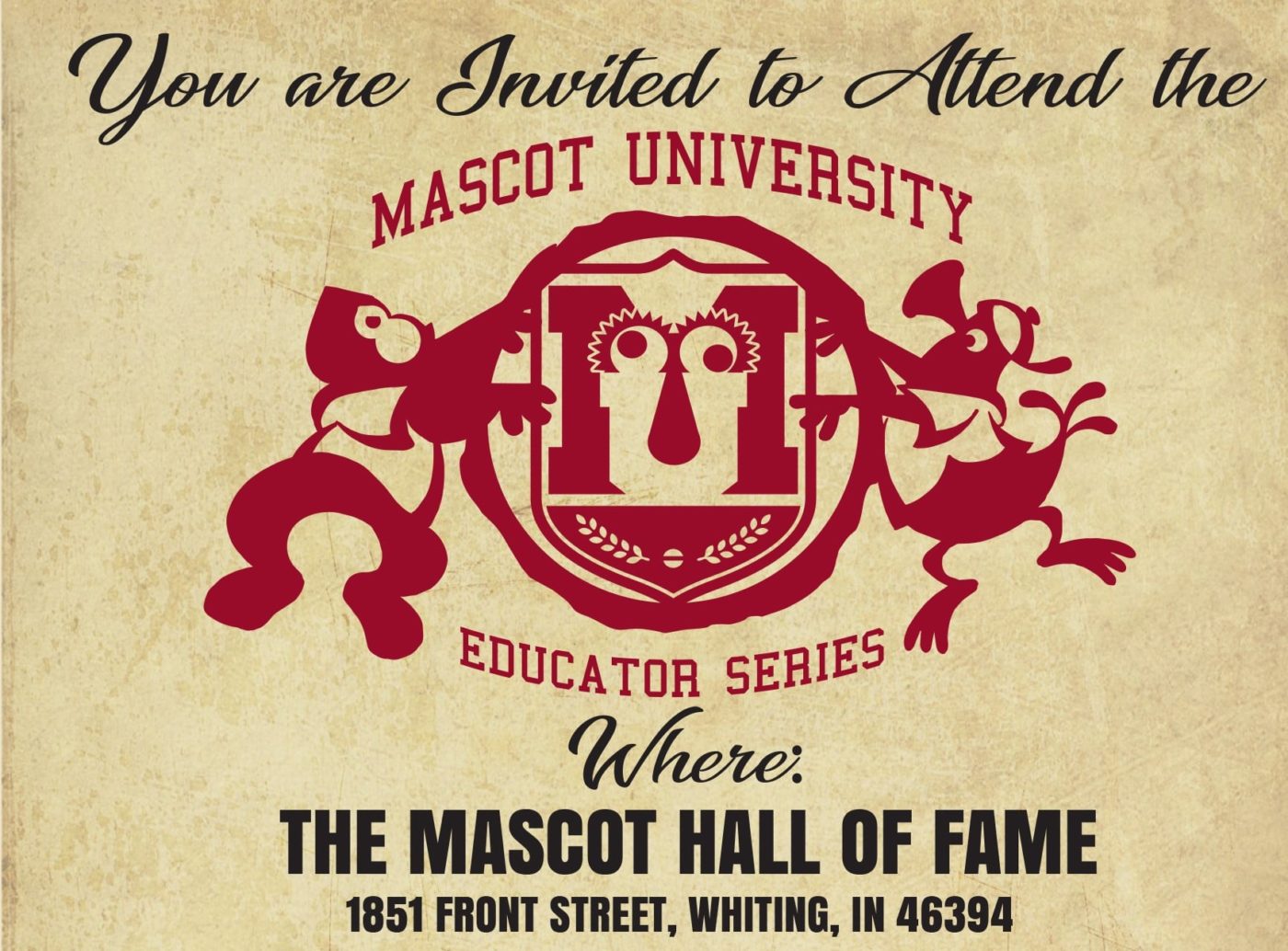 Thursday, October 24th– Mascot University Training
The Mascot Hall of Fame is a hall of fame for United States sports mascots disguised as a children's interactive museum and is the newest family-friendly educational attraction in Northwest Indiana located in the City of Whiting.
More than just a giant fun factory, the MHOF has many interactive, educational displays and activities that incorporate S.T.E.A.M to compliment state and local curriculums.
In partnership with Trine University's Franks School of Education and Calumet College of St. Joseph, our mascot-themed exhibits offer standards-embedded learning opportunities for your students.
The carefully designed curriculum includes standards-based activities that will engage your students in the days prior to their visit to the Mascot Hall of Fame, during their time at the Hall, and upon returning to the classroom. They are designed to be open-ended so you can easily augment instructions based on the specific needs of your students.
Educators will work as a team on a Mascot assignment. Topic: Social studies, Science, Math, Language Arts, Art, and Physical Education.
Educators must complete their "Final Exam" page while touring the museum.
Sign up your classroom to win a FREE Field Trip.
Educators will receive a FREE MHOF curriculum flash drive.
Educators will receive 2 PGP certificate upon completion.
Complimentary appetizers and cash bar available.
Reservations are not required but strongly recommended. Click HERE to register!