FURiday the 13th Celebration!
May 13, 2022 @ 3:00 pm - 6:00 pm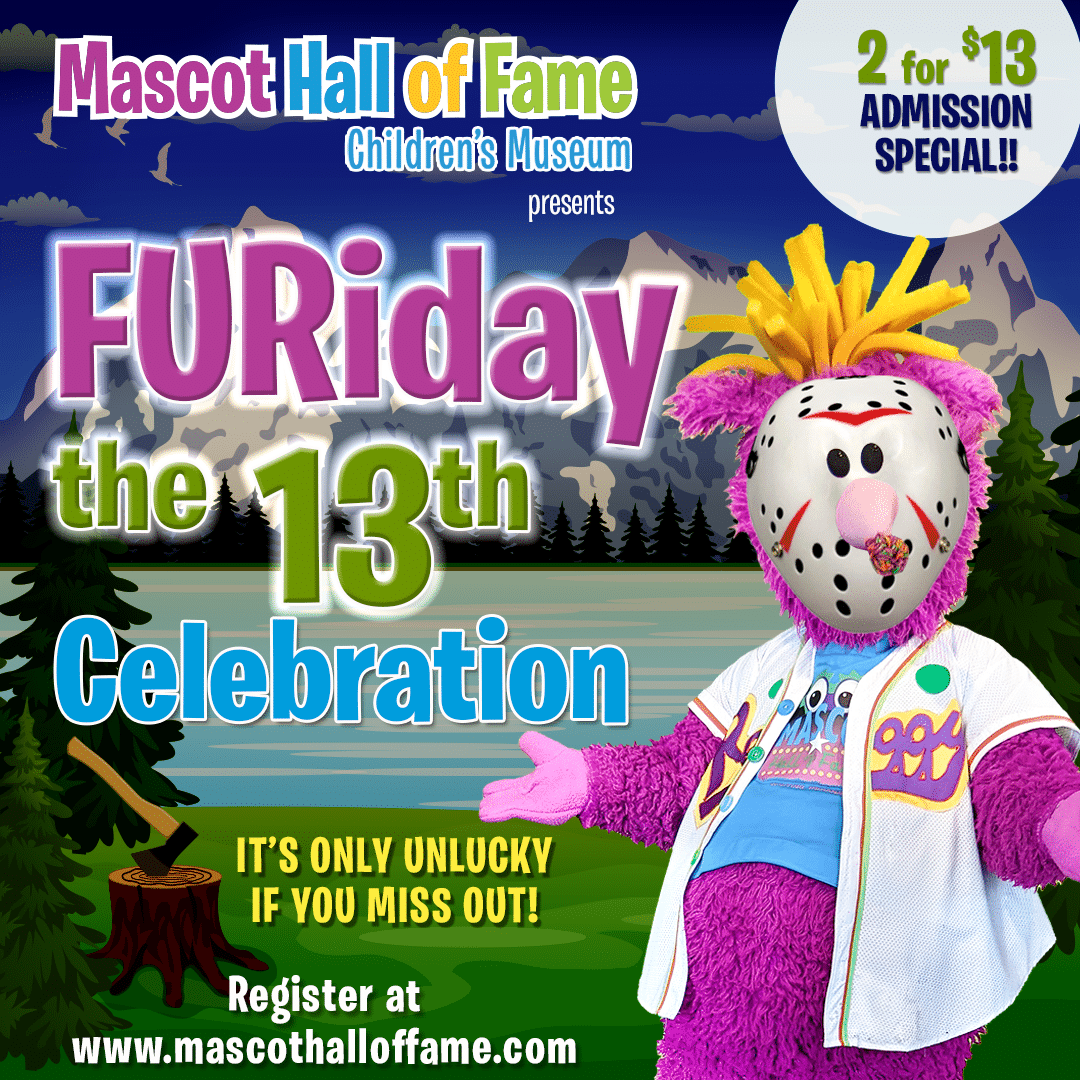 They say Friday the 13th is bad luck, but what do they know??
Join us for our FURiday the 13th Celebration!
Bring the family, friends or neighbor and take advantage of our 2 for $13 admission special!
While you're here enjoy all the Mascot Madness you can handle PLUS:
– Test your skills with Superstition Trivia
– Are you good at guessing or just lucky? Find out with our lucky charms are in the jar contest!
– Relax and enjoy a spooky/scary story (age appropriate)
– Feeling creative??  Craft a black cat without black magic.
– If you want a bit more luck, create your very own Good Luck stone.
There won't be anything unlucky about all the fun we have planned, unless of course you miss out!