Have Some Fun with Tomfoolery!
June 5 @ 8:00 pm - 11:00 pm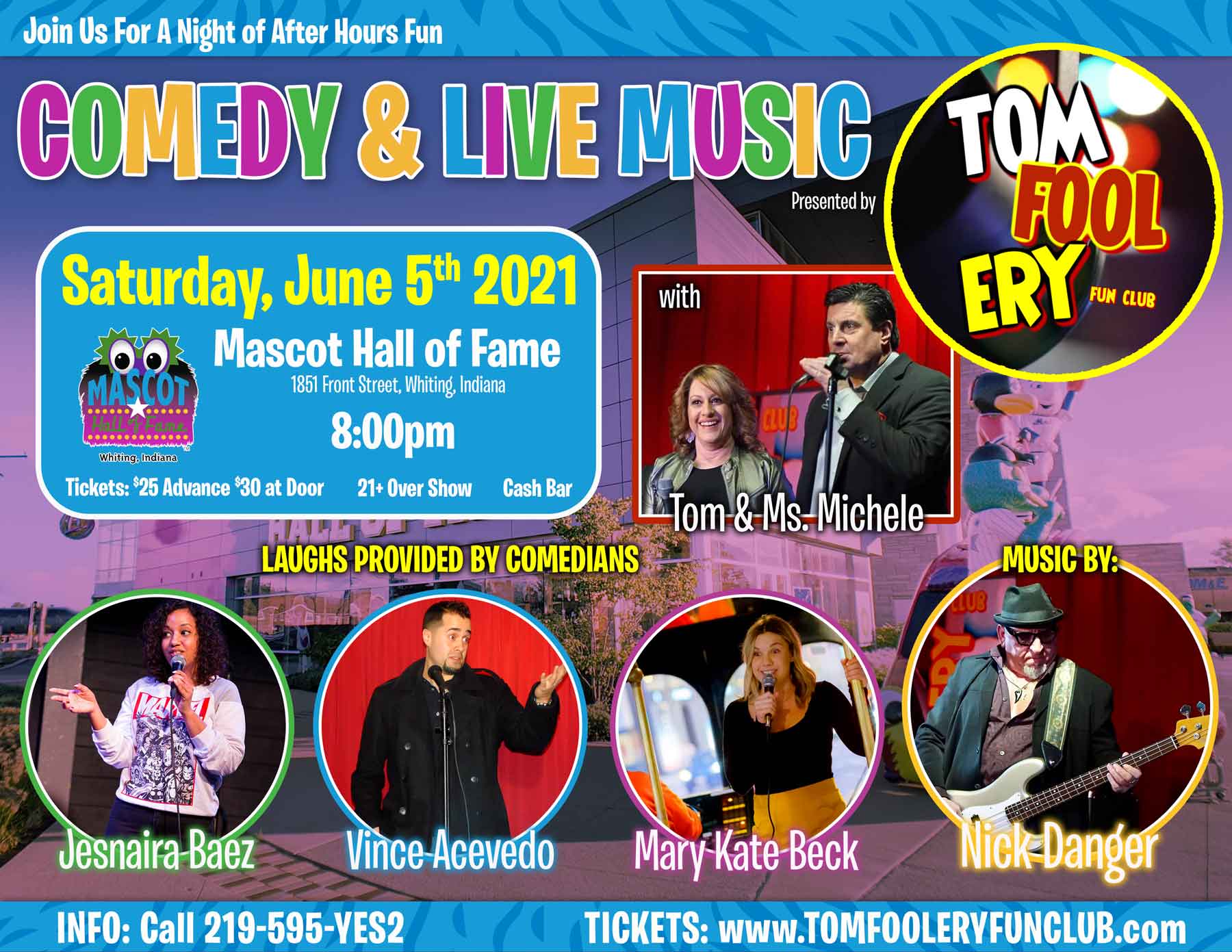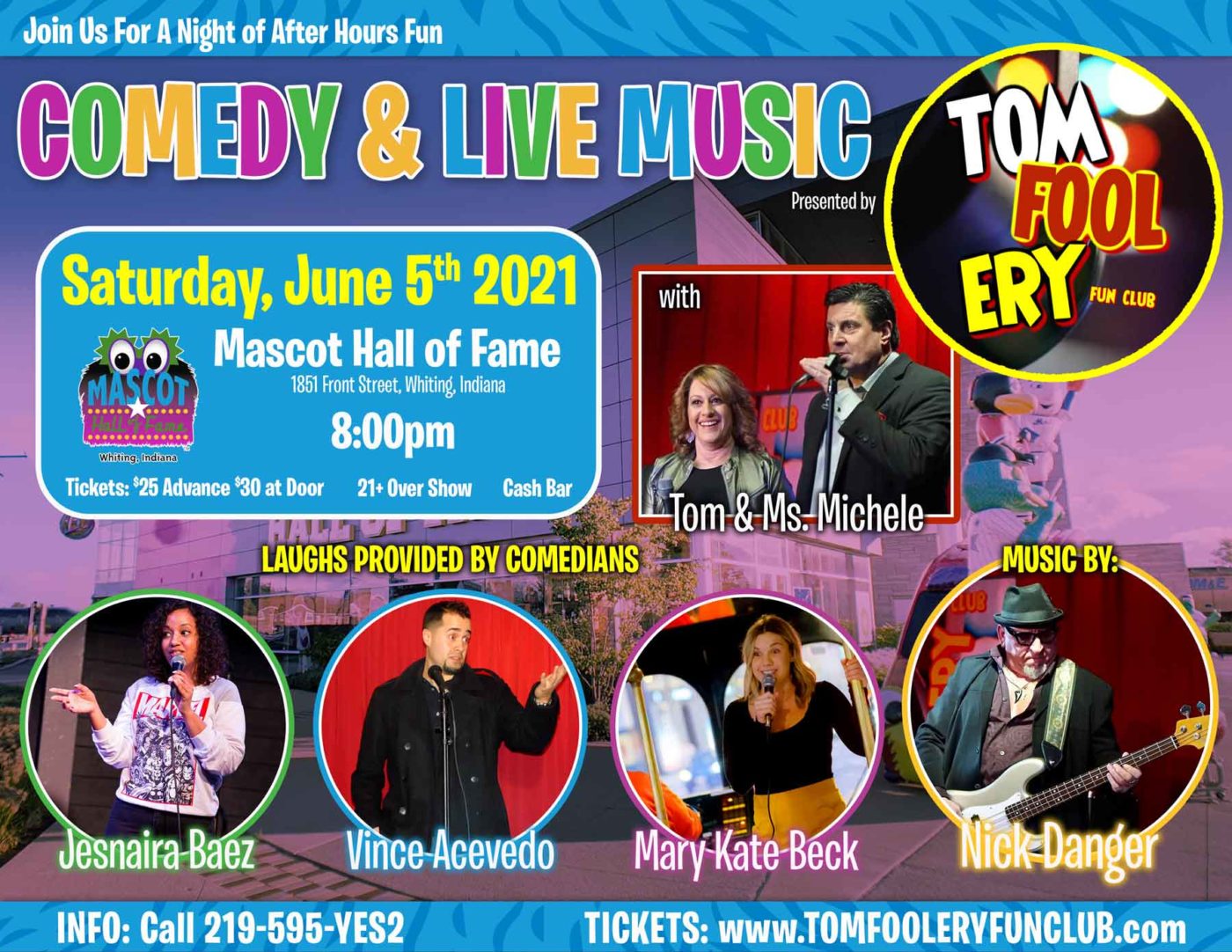 It's a match meant to be as the home of fun, The Mascot Hall of Fame, partners with the Tomfoolery Fun Club for an evening of comedy and live music!!
Tomfoolery gets back in action after a far too long layoff!  Hosts Tom and Ms. Michele welcome back touring comedian Vince Acevedo for a Fun Club appearance after being away far too long!  Also taking the stage will be Jesnaira Baez, a rising star on the Chicagoland comedy scene.  Funny lady Mary Kate Beck will also bring the laughs!
Local music legend Nick Danger will be on hand to provide the musical variety!  Danger usually has the audience on their feet and dancing the night away before it's all over!
Kick off the summer with an evening of tasteful comedy accompanied by some rock and country jams!  See you there!!
This is a 21+ show and seating is limited.  Parties of 2 may be seated with other parties of 2. If you have any special requirements for seating please email tomfooleryfunclub@gmail.com
General admission seats are priced at $25 in advance and $30 at the door (if available).  Advance purchases are strongly recommended.  A cash bar will be available.