2020 Virtual Induction Ceremony
June 14, 2020 @ 12:00 pm - 12:30 pm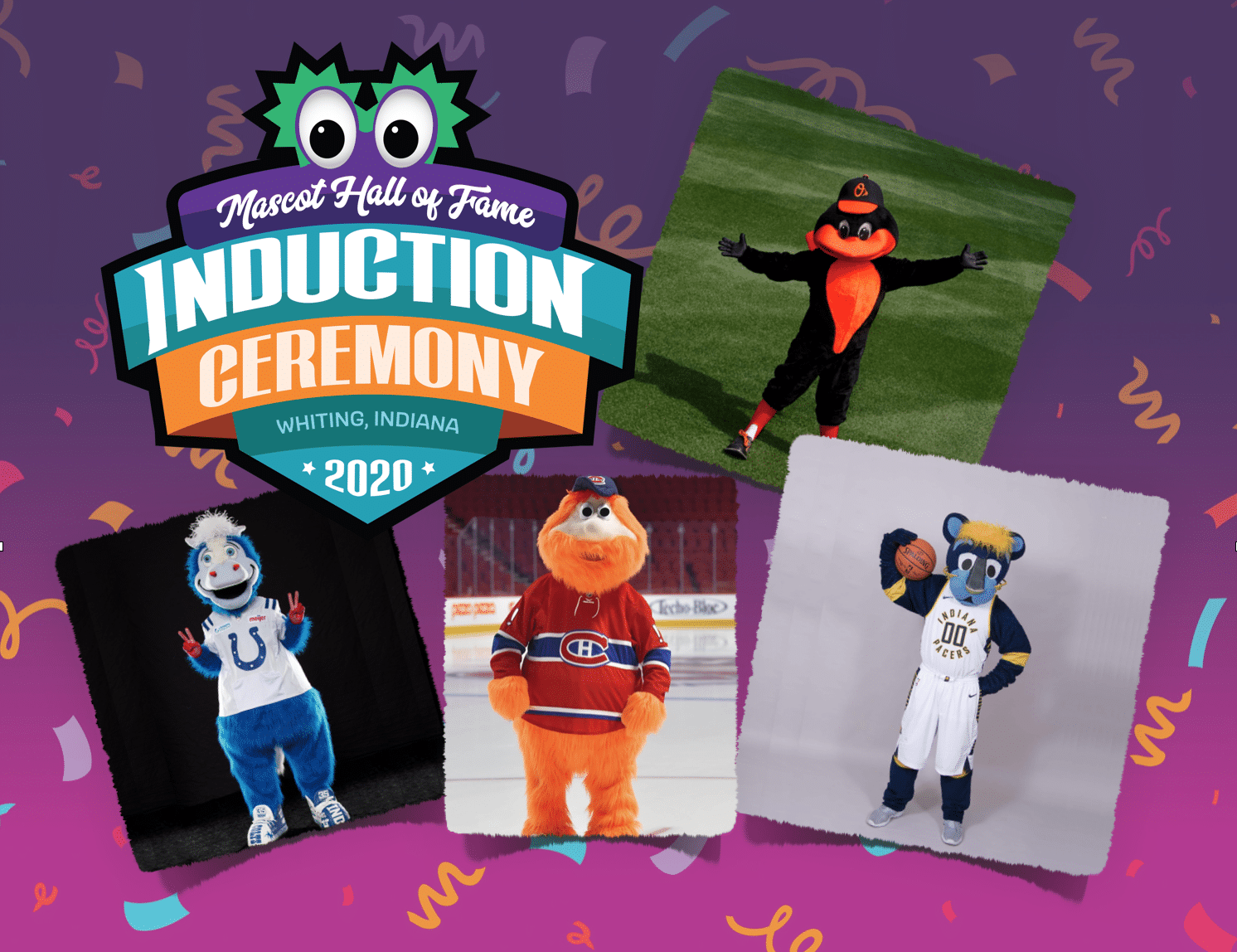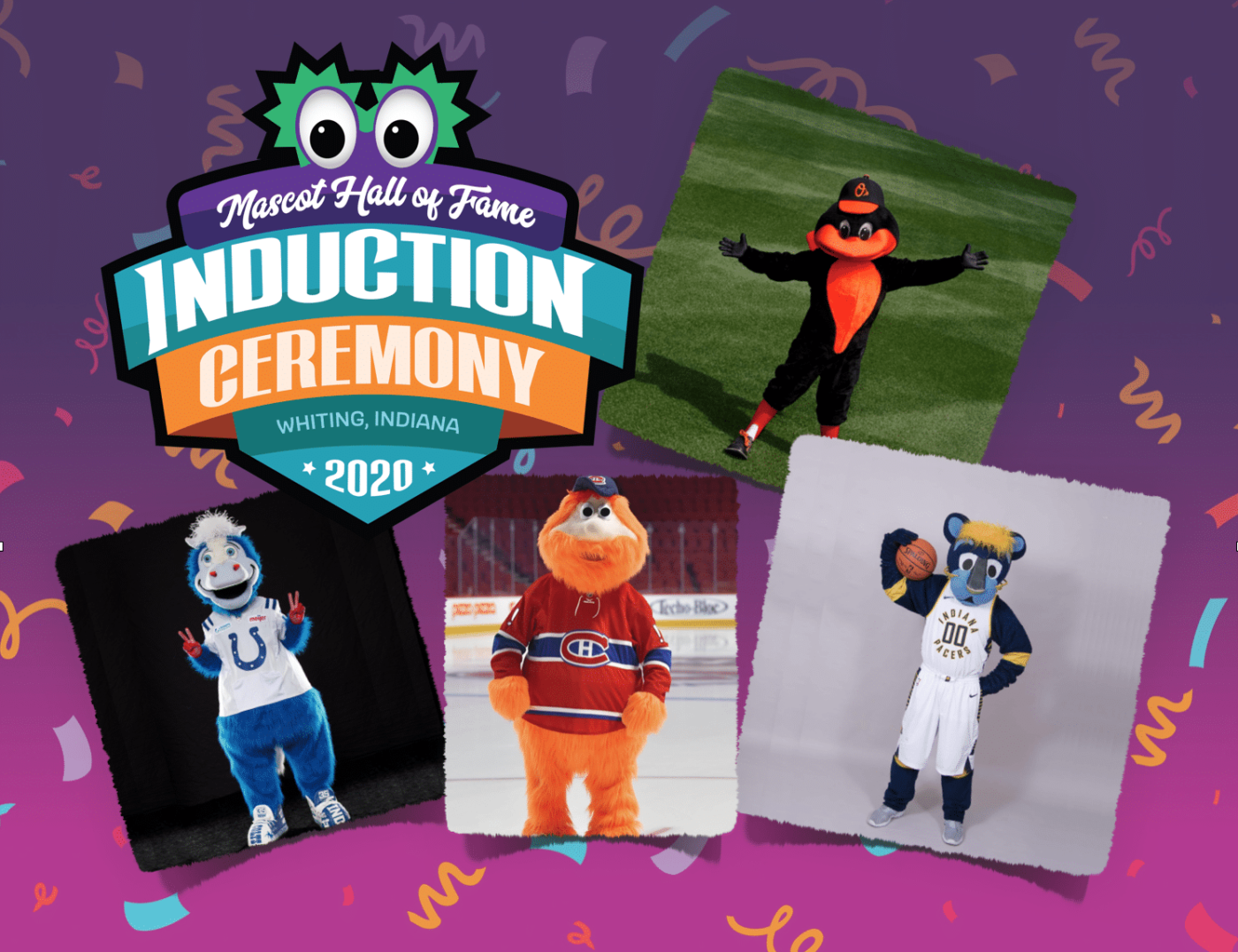 The Mascot Hall of Fame is bringing the 2020 Induction Ceremony to you! Join us for the FIRST EVER Virtual MHOF Induction Ceremony, premiering on our social media channels and website on June 14, 2020! You and your family are encouraged to tune in "fur"om the comfort of your home as Reggy hosts an extra special celebration for our 2020 MHOF Inductees:
• Boomer (Indiana Pacers, NBA)
• The Oriole Bird (Baltimore Orioles, MLB)
• Youppi! (Canadiens de Montreal, NHL)
• Blue (Indianapolis Colts, NFL)
Stay tuned for more exciting details surrounding the 2020 Virtual MHOF Induction Ceremony! And, continue to follow us for 2020 Inductee highlights leading up to the big premiere.
SAVE THE DATE • JUNE 14, 2020 | 12PM (CST)