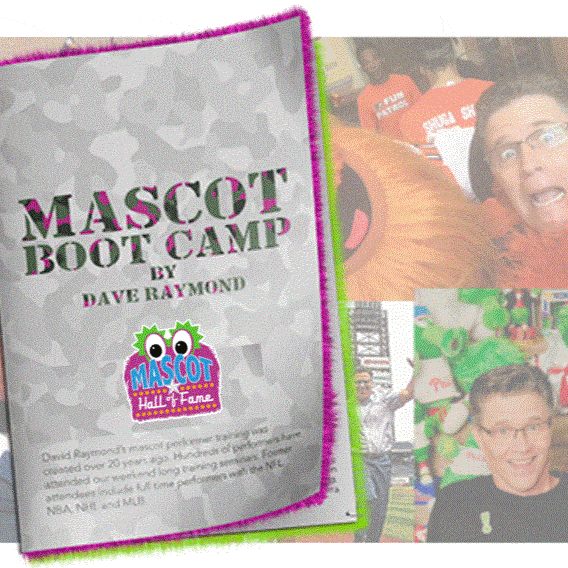 Mascot Boot Camp by Dave Raymond
OK, You've hired a new mascot performer…
Or, You're a passionate performer who wants to level up your skill…
Or, You're talented, have great performance experience but want to understand how to be great in and out of costume…
Now what?
How about you travel to the mecca of mascots, the shrine to the furriest of all time…The Mascot Hall of Fame!
Earn the chance to learn, live and in person, from the man, the myth, the legend of the mascot world!
The man who the New York Times called "The Mascot Whisper!"
The man HBO Real Sports called "The Puppet Master"!
The one who created the Phillie Phanatic's personality, considered one the greatest mascots of all time and inspired the Philadelphia Flyers to create Gritty…and hundreds of other successful character brands around the world!
Dave Raymond!
November 3-5, 2023
The Friday session will start at 3:30PM and the last session on Sunday will end no later than 4:30PM.
Breakfast and lunch will be provided on both Saturday and Sunday of the camp.
All recruits are responsible for their own hotel and travel accommodations.
Contact sandy2@raymondeg.com  to register or for more details!