Meet the Mascots – Purdue Pete!
February 19, 2022 @ 12:00 pm - 1:00 pm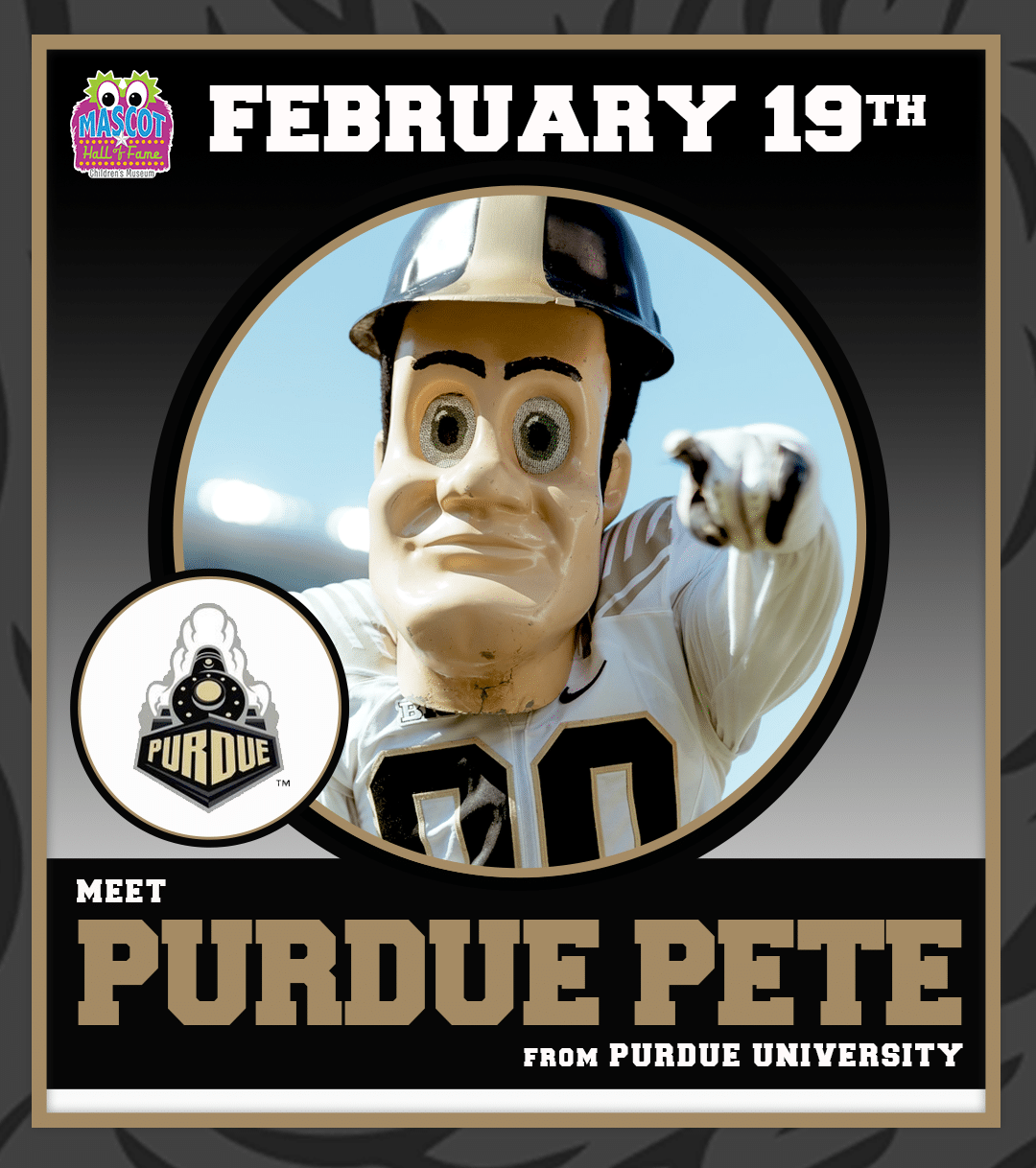 Mark your calendar and come Boiler Up with the one and only Purdue Pete from Purdue University!
Purdue Pete will be here on Saturday, February 19th.
Don't miss his only appearance at noon! Who knows he might even let you swing the hammer and HAMMER DOWN!
General admission tickets available
HERE.