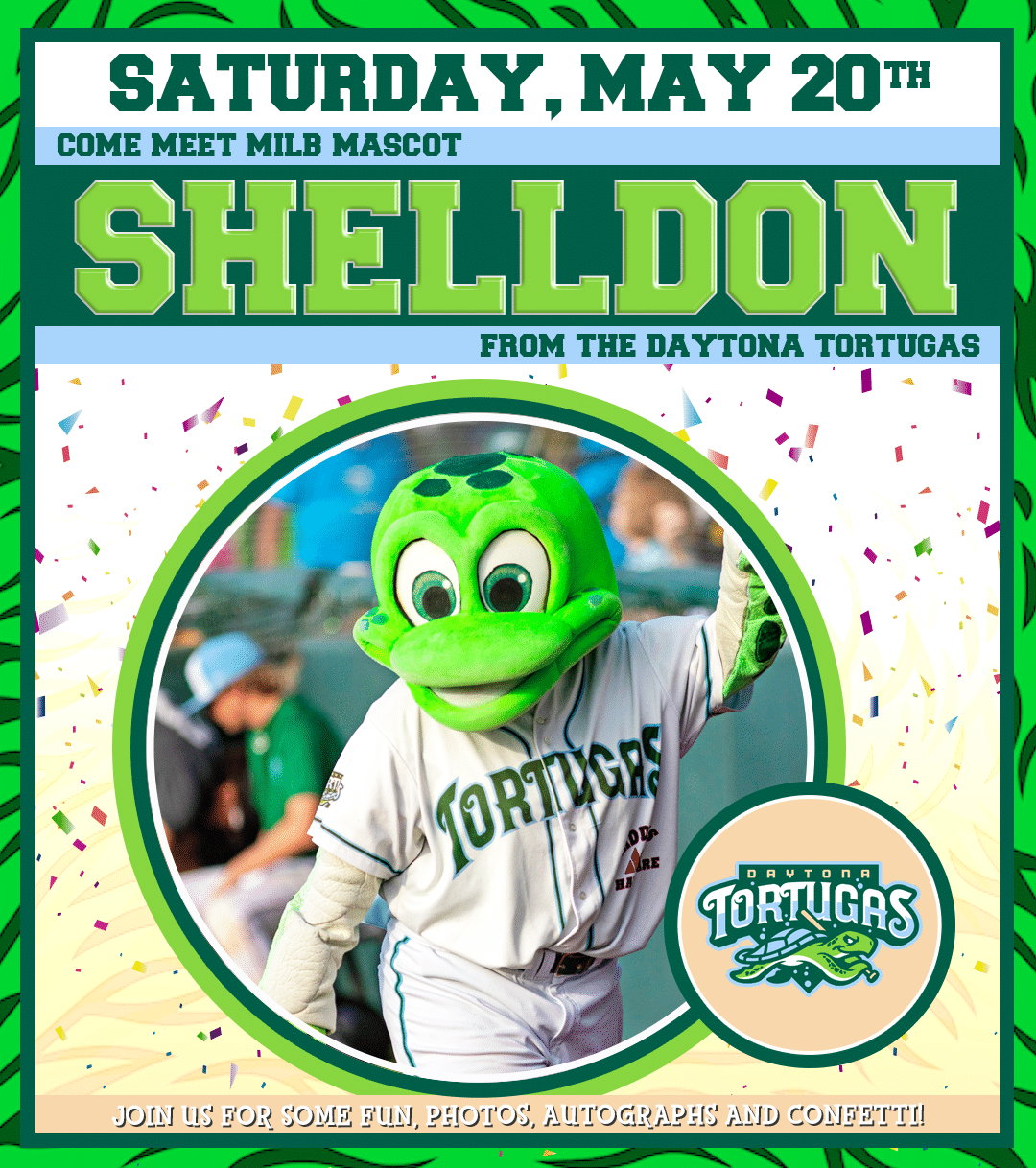 Meet the Mascots – Shelldon from the Daytona Tortugas
Shelldon is the mascot of the Daytona Tortugas, a Cincinnati Reds affiliate of MiLB's Florida State League.
Shelldon serves as "Daytona's favorite party animal" and has entertained thousands with his antics at Jackie Robinson Ballpark since 2015. Despite being one of the youngest in the league, he's one of the most popular MiLB mascots on social media. He's always posting new dances and stunts on his many social media pages under the username @ShelldonTortuga.
At any Tortugas game, you can find Shelldon tumbling and flipping around the ballpark, performing hilarious skits and stunts on the field, showering opposing fans in silly string, and breakdancing on the dugout. When not performing at home games, he's often visiting local schools, charity events, little league games, and other sporting events around Volusia County and the state of Florida as the team's goodwill ambassador.
Shelldon was also named the #1 Florida State League Mascot by The Athletic.
Free with paid general admission. Get tickets HERE!
Members are FREE