Meet the Mascots – Slugger the Sea Dog!
March 21, 2020 @ 1:00 pm - 3:00 pm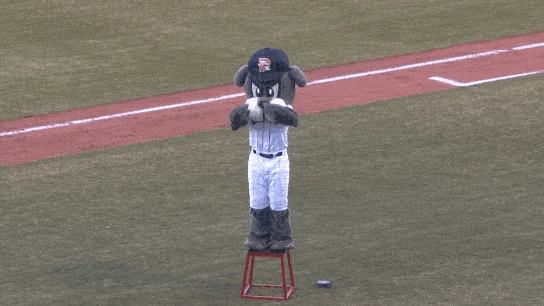 The Mascot Hall of Fame is excited to have Slugger the Sea Dog as our special guest on Saturday, March 21st! Slugger comes to us all the way from Portland Maine! Join us for a meet and greet with Slugger from 1:00-3:00PM! General Admission rates apply, free for members!
About Slugger:
Slugger, the Sea Dogs' Director of Crowd Entertainment and baseball's hardest working mascot, has entertained more than 9 million fans since his arrival at Hadlock Field on May 6, 1994. When he's not busy entertaining the crowd during the ballgame, he can often be found parading around the streets of Maine, visiting his friends at the Barbara Bush Children's Hospital, and playing baseball with school-aged kids. On top of entertaining fans at the Sea Dogs 70 home games, Slugger makes over 200 community appearances each year.
| | |
| --- | --- |
| Height: | 5'10″…with hat 6'4″ |
| Weight: | "Healthy" |
| Bats/Throws: | Right Flipper/ Right Flipper |
| Resides: | Hadlock Field, Portland, ME |
| Base Race Record: | 0-1784 (Was robbed of the win on numerous occasions) |
| Hobbies: | Swimming in Casco Bay, Fly Fishing on Sebago Lake & Dancing |
| Favorite Food: | Sea Dog Biscuits |
| Favorite Song: | YMCA, Sweet Caroline, and Who Let the Dogs Out |
| Favorite Movie: | The Sandlot, Fever Pitch, and The Little Mermaid |