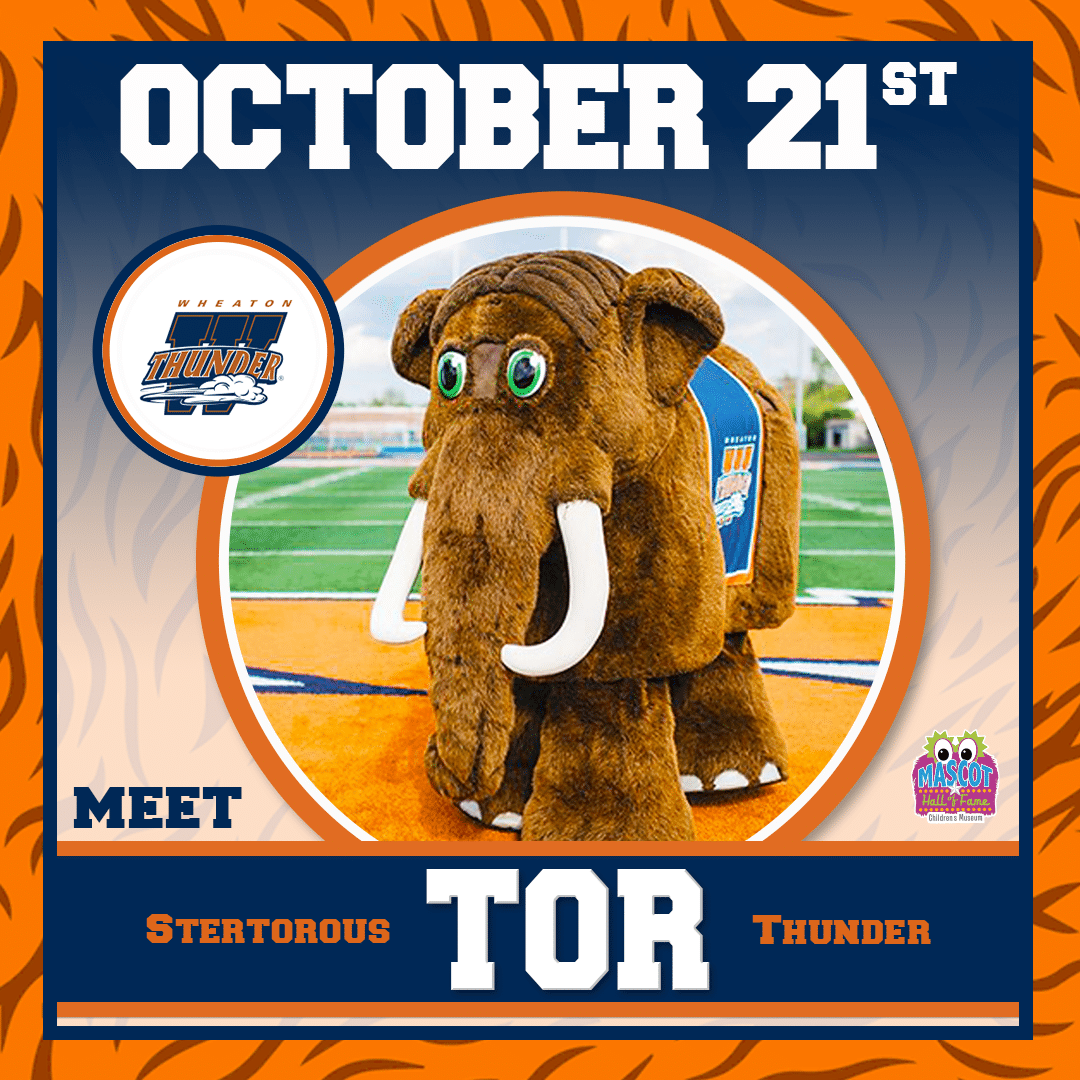 October 21 @ 12:00 pm

-

1:00 pm
Meet Tor! The official mascot of Wheaton College, Tor is – at last check – the LARGEST mascot in the NCAA. Intended to boost Wheaton College's nickname, The Thunder, the official costumed character mascot is a mastodon named Stertorous "Tor" Thunder.
It takes a lot of work being Tor, some say the work of two people! Adopted by Wheaton College in 2011, Tor is a strong, tough, confident, youthful, boisterous, friendly, jokester that we can't wait to meet!
Join us at the Mascot Hall of Fame at noon for Tor's first ever appearance at the Mascot Hall of Fame!
Members are FREE!