Mudonna is coming to the MHOF!
July 10 @ 10:00 am - 5:00 pm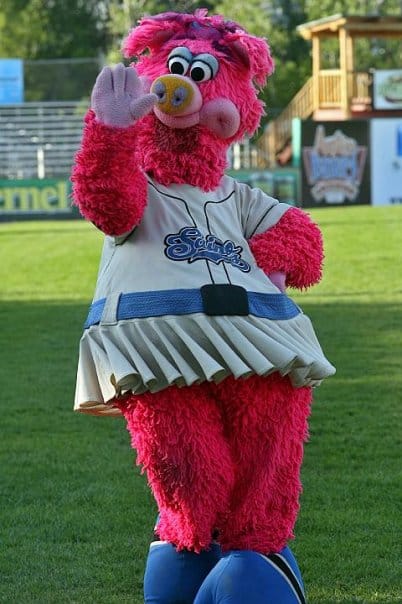 Come to the Mascot Hall of Fame for a Meet and greet with Mudonna!
The diva of the diamond, the devine swine, the one, the only MUDONNA! The official mascot of the Saint Paul Saints!
The St. Paul Saints are a Minor League Baseball team of the Triple-A East and the Triple-A affiliate of the Minnesota Twins. They are located in Saint Paul, Minnesota, and have played their home games at CHS Field since 2015.
Mudonna will be appearing at both play sessions. Play sessions have a limited number of tickets available so be sure to get your tickets soon! Tickets available HERE
Check out Mudonna in action! Click the links below.