Skates at the Mascot Hall of Fame!
July 31 @ 12:00 pm - 12:30 pm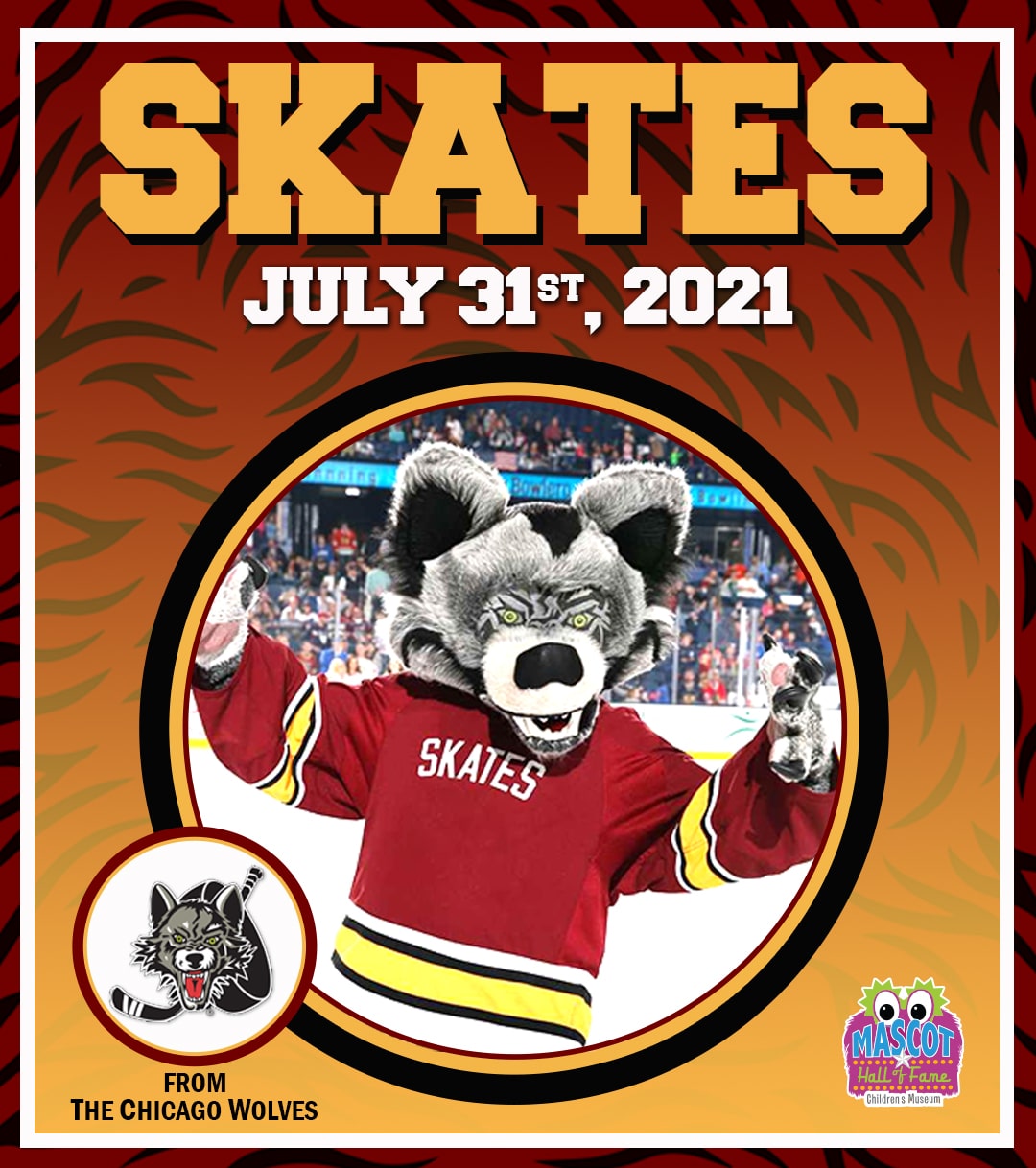 Let's end the month right with a meet and greet with Skates! Skates is preparing for his 28th season as the mascot of the Chicago Wolves. Skates spends much of his time helping his fellow animals with the Adopt-A-Dog program, which has helped more than 1,500 dogs find homes. Come on out and Give Skates a howl!
Skates will be appearing at 12:00 PM