Staley the Bear Meet & Greet!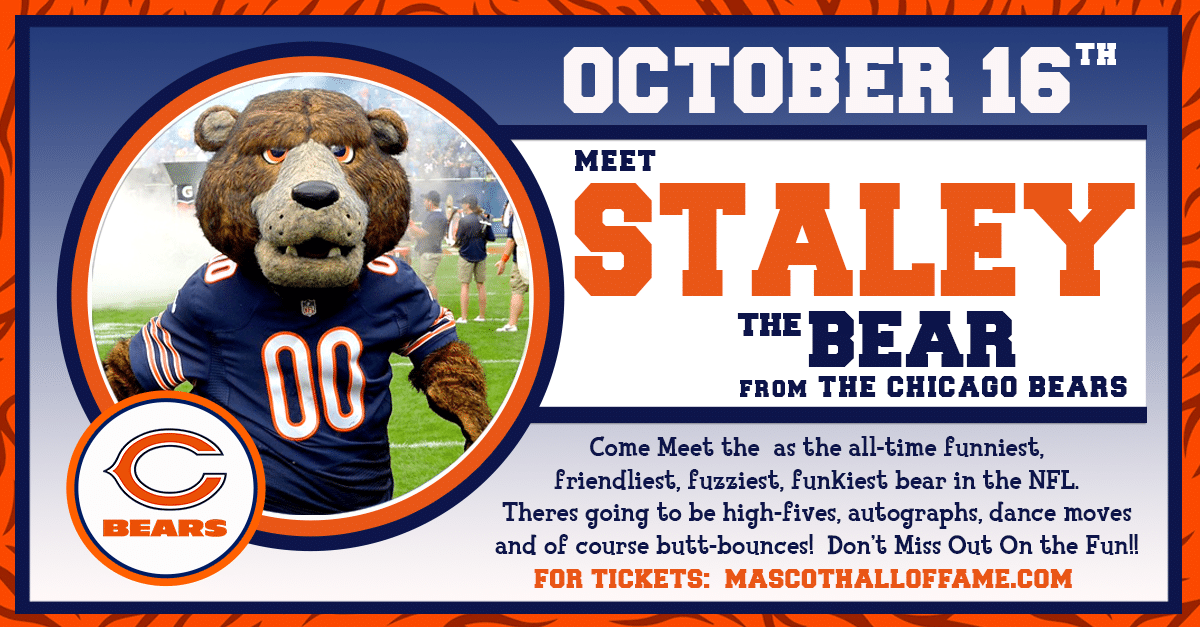 This will be Staley's first appearance at the Mascot Hall of Fame – and after this day we can say that mascots from ALL of the Chicago major league teams have been here for a visit!
Staley is the official team mascot of the Chicago Bears and is predominantly seen at all Chicago Bears home games. Away from football, Staley spends his time performing at over 300 events each year.
Appearances at 12PM & 3PM
Go Bears!