Tempo the Coyote Meet & Greet!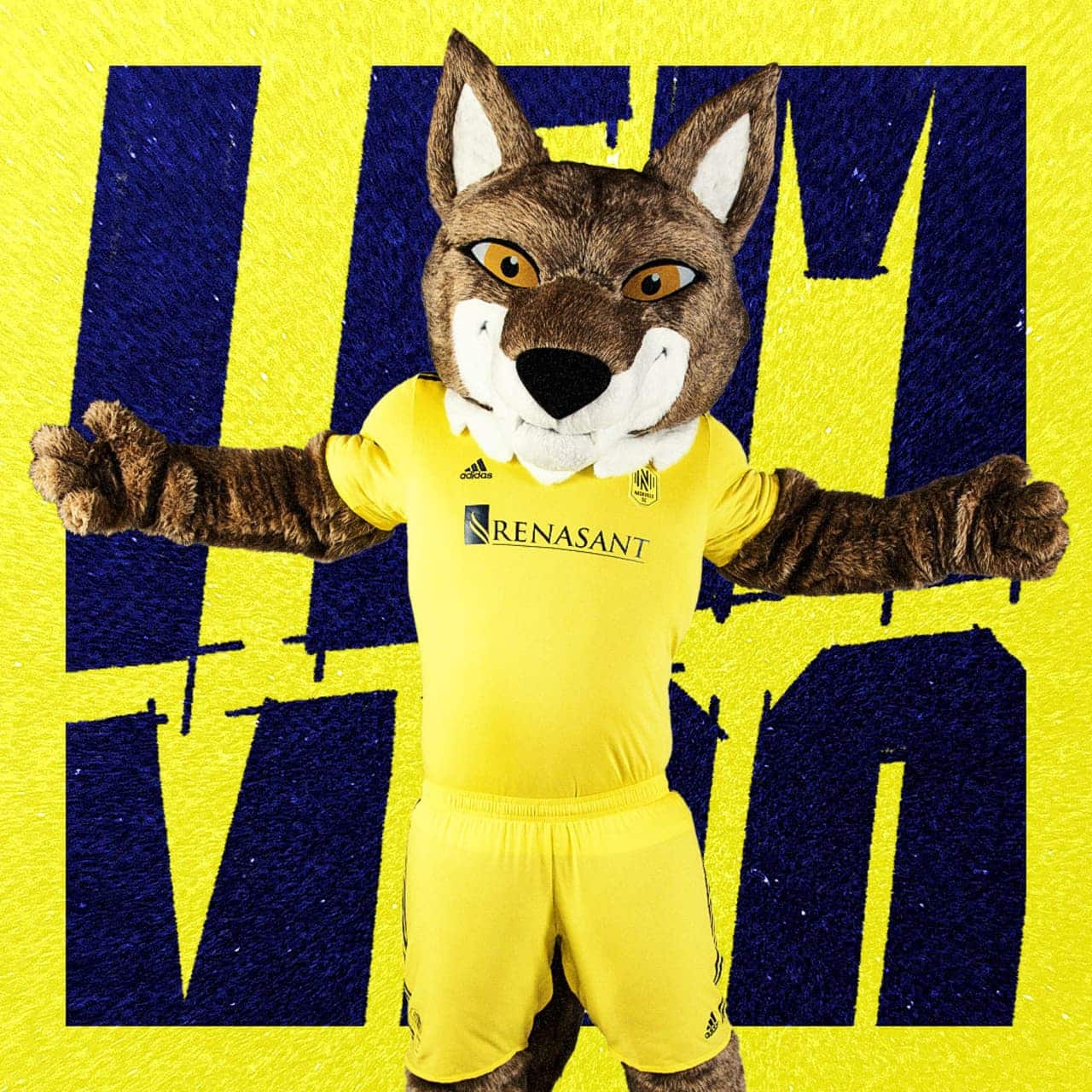 Meet Nashville Soccer Club's Tempo! Appearances at 12PM & 3PM.
In 2019, a coyote wandered from the hills around Nashville into a bathroom at the Music City Center. After his moment of viral fame, he was released back into the wild, but he couldn't seem to resist the big city. Tempo the Coyote loved being at the stadium so much, he decided to make it his home. Now, Tempo the Coyote has a whole band of friends to cheer on Nashville SC with every weekend!
Preferred Foot: All 4 of them
Favorite Team: Nashville SC, of course!
Favorite Activities: Soccer, cheering on the Boys in Gold, hanging out with his friends Gnash, T-Rac and Booster, howling at the moon with his band
Least Favorite Things: Railroads, Lions
Favorite Songs: Never Give Up On You, Gold on the Ceiling, Friends in Low Places