March 1, 2020 @ 1:00 pm - 3:00 pm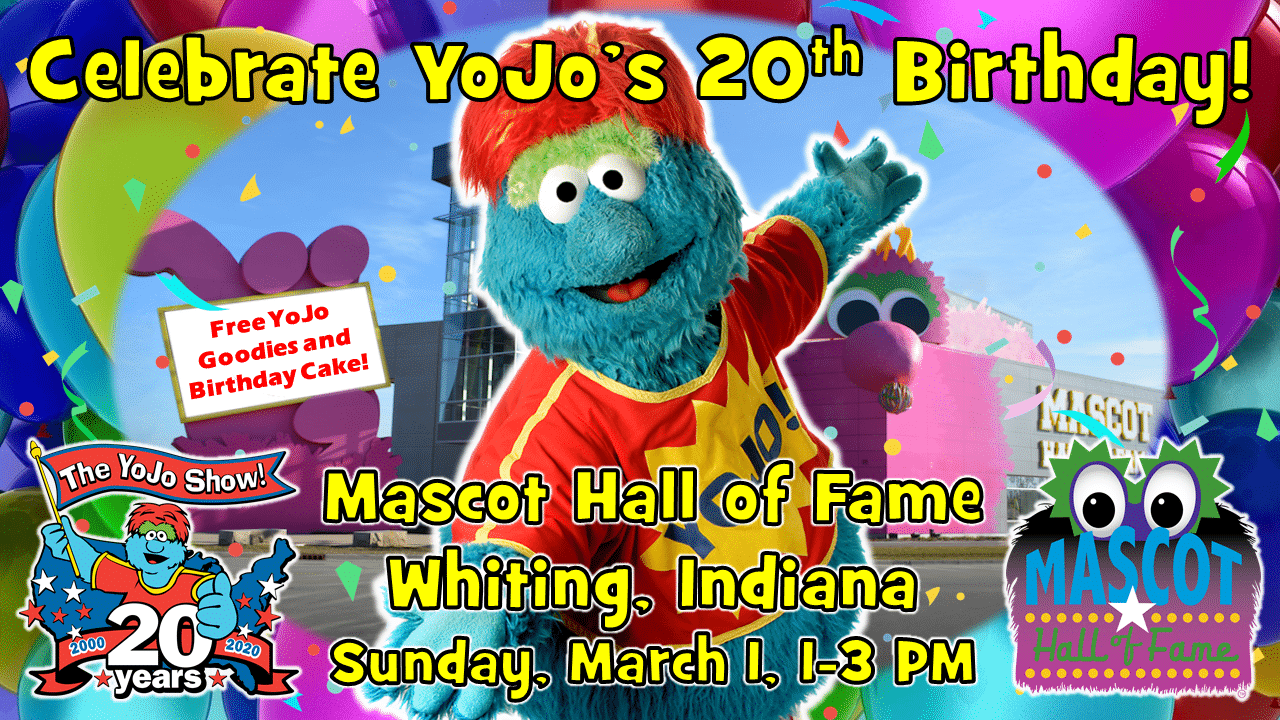 Happy 20th Birthday to YoJo! 🍬🧁
Sunday, March 1, 2020 @ 1pm-3pm
📢 YoJo the Big, Blue, Wild and Groovy mascot is celebrating his 20th Birthday 🎊 at the Mascot Hall of Fame!
Help us party with YoJo mascot style! Cake, 🎂 Confetti, 🎉 Party games 🥳and more!
YoJo will bring some party gifts just for you! 🎁
Free with paid general admission, members are free!
No need to register, we'll see you there!