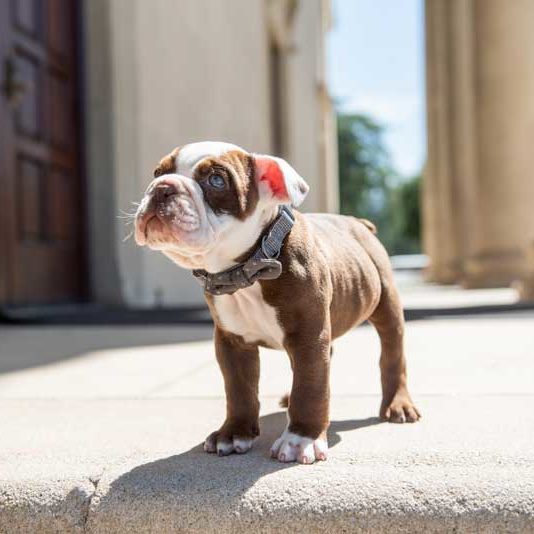 Team:
University of Redlands
George, the eighth Bulldog mascot for the University of Redlands, has arrived! A handsome pup with chocolate fur, a spotty ear, and bright blue eyes, George is showing that he's a Bulldog with real swagger.He just arrived in 2022.
Prior to George was Adelaide. "Addie" is our first female mascot in the history of the University of Redlands. She is our seventh live mascot since 1918. She is famous for rolling down hills at our soccer and lacrosse games and she has a popular social media presence.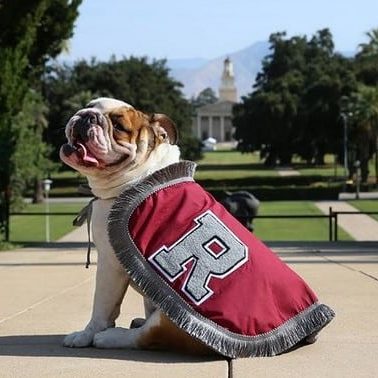 Prior Dogs included . . .
Thurber the Bulldog