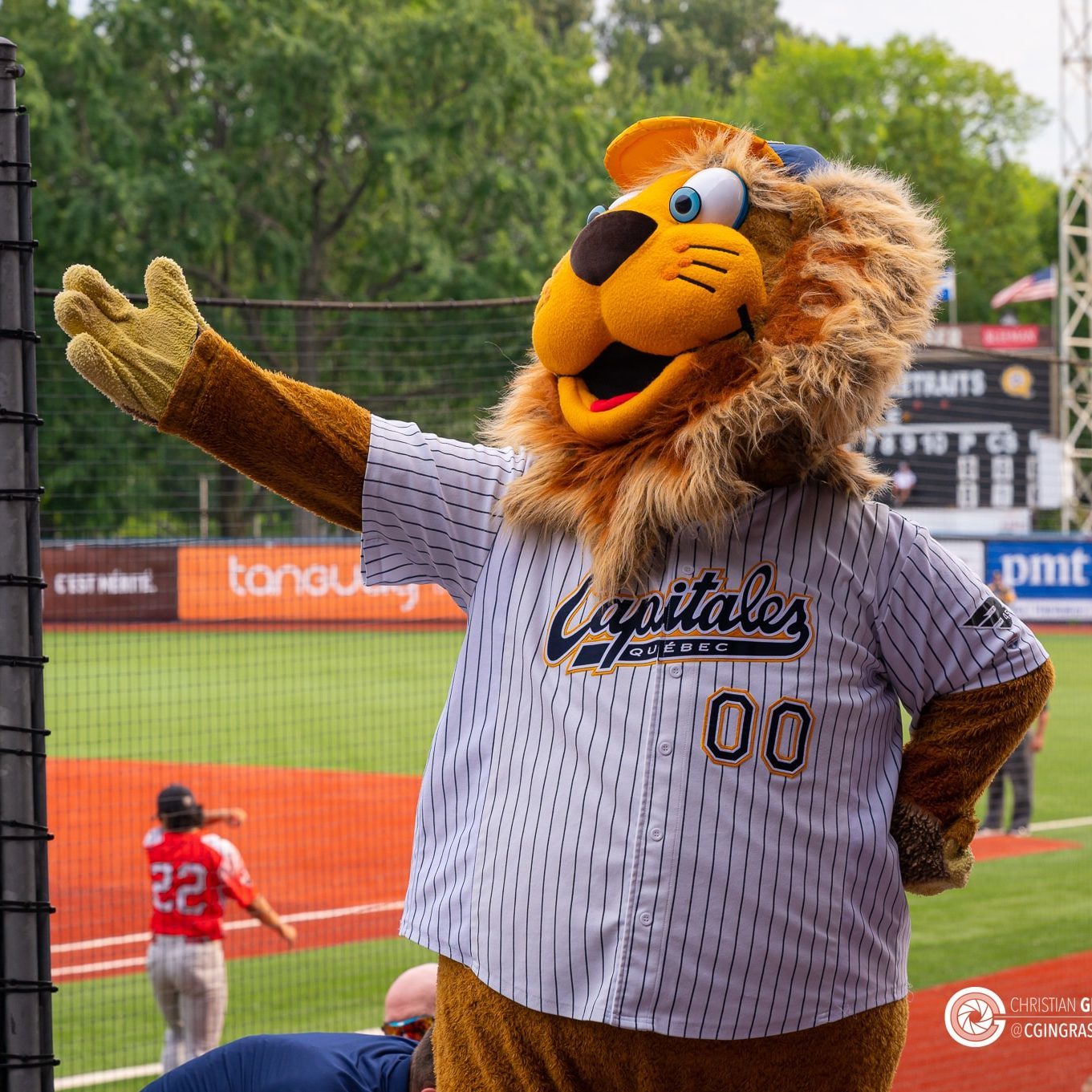 For 22 seasons now, Capi has been the favorite mascot of Quebec baseball fans.
Even if he wears number 00, he is number 1 in the hearts of spectators at Stade Canac. At all parties, Capi makes young and old laugh with his sense of humor and his hilarious gestures. He is funny and clumsy.
No one is better than him to animate a rally and lead the Capitals to victory!