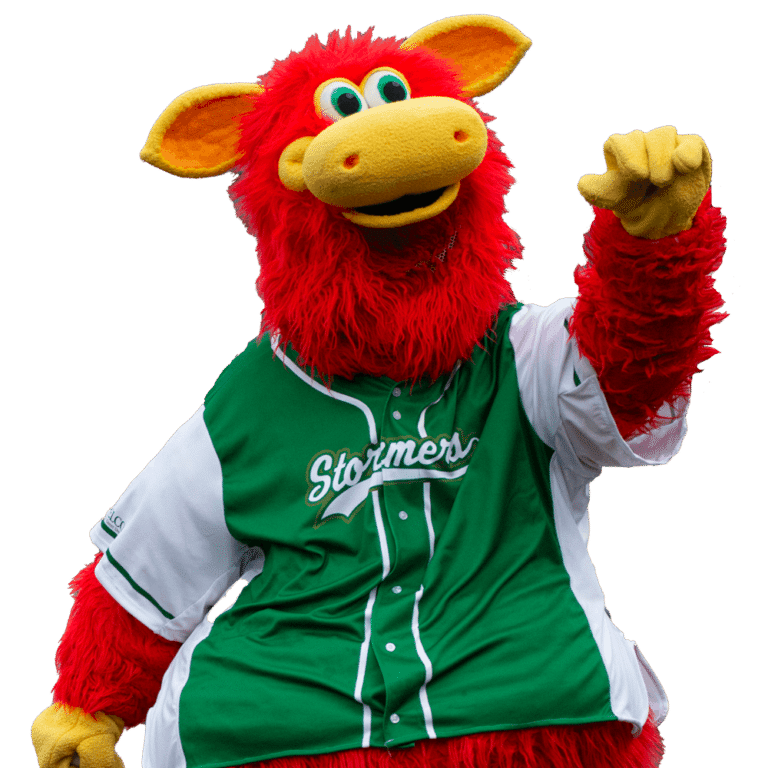 Team:
Lancaster Barnstormers
Clyoicious L Barnstormer "Cylo" was Born in Mascot, Pa in 2005 and officially began his career at Clipper Magazine Stadium on May 11th 2005. Cylo has spent the last 18 years at Clipper Magazine Stadium and has loved every minute of it! His favorite food is all ballpark fare, his favorite cheer is "you've got to moove it, moove it" and his favorite activities are watching baseball and dancing.
When Cylo is not at the stadium he can be found all over Lancaster and its surrounding counties participating in various parades, appearances and visiting libraries as part of his reading program. Cylo loves traveling around the area visiting with fans, friends, his mother Moomaw and his distant cousin the Phillie Phanatic. Cylo has been a loyal fan and mascot for the Barnstormers and has even won Atlantic League Mascot of the year!