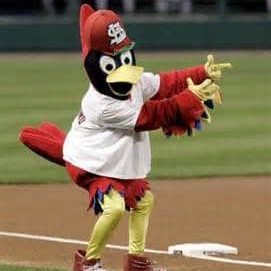 Team:
St. Louis Cardinals
He is an anthropomorphic cardinal wearing the team's uniform. A person dressed up as Fredbird can often be found entertaining young children during baseball games at Busch Stadium. His name is derived from "Redbird", a synonym for the cardinal bird and for the Cardinals themselves.
Fredbird was introduced in 1979 by the Cardinals, then owned by Anheuser-Busch, to entertain younger fans at the games. He quickly became popular with fans for his dancing, habit of "beaking" the heads of supporters, and for throwing T-shirts into the stands. In later years, he has been joined by "Team Fredbird", a group of young women employed by the club who help him with his T-shirt toss and occasionally in other duties. He is one of baseball's best-known mascots, and he makes hundreds of appearances year-round in the St. Louis area.
** Appeared on the 2021 ballot.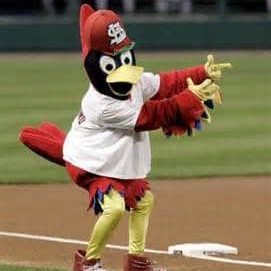 Learn More About
Fredbird