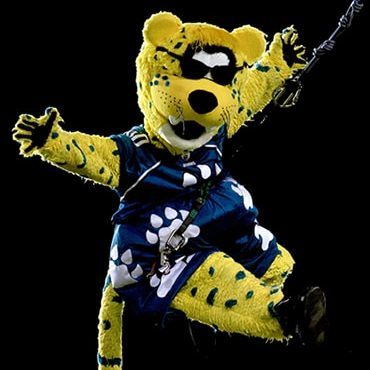 Team:
Jacksonville Jaguars
For 27 years I have held the title of self-proclaimed greatest mascot to ever breathe air…
It's science, you can't argue with it.
Jaxson is responsible for several NFL rule changes based on his on-field antics. Team owners and Presidents gathered at annual League meetings to put a stop to Jaxson's interactions with opposing team players and how disruptive he was to the game.
Jaxson is the only mascot in the world to perform an electrifying stunt from the light towers for every home game. He is also the only mascot to jump internationally at Wembley and Tottenham in London.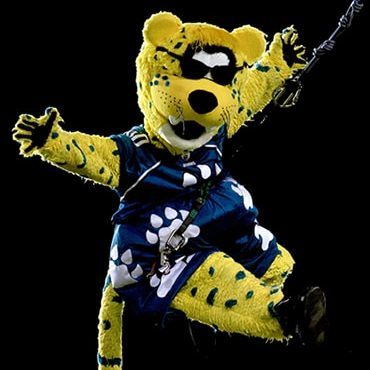 ** Appeared on the 2019 ballot. ** Appeared on the 2021 ballot. ** Appeared on the 2022 ballot. ** Appeared on the 2023 ballot.