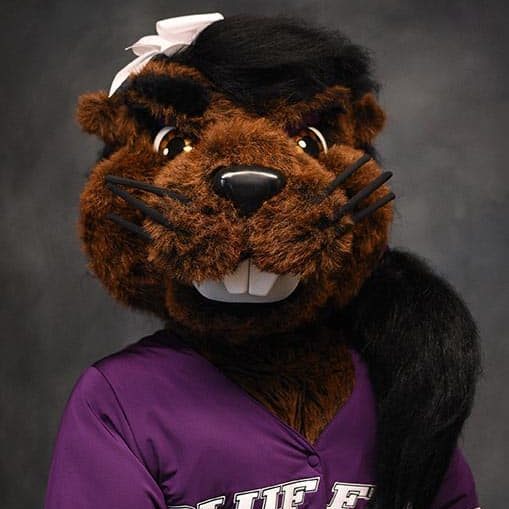 Team:
Bluffton University
The eventual addition of a female mascot for Bluffton University had actually been envisioned when J. Denny was introduced in fall 2010, said Robin Bowlus, the university's public relations director. His costume had been made to fit student performers in a certain height range, which excluded interested and qualified students—often female—who weren't tall enough, she explained.
Planning for Jenny began in earnest shortly before Bluffton's holiday break last December. On Valentine's Day, J. Denny lamented that "Everybody's Got Somebody But Me"—set to the Hunter Hayes song of the same name—in the first of a series of student-produced, YouTube videos. But at academic year's end, he found a love letter in his mailbox in a follow-up video set to the 1981 hit "867-5309/Jenny."
"Summer Nights," from "Grease," is the soundtrack for the most recent YouTube clip, which captures how J. Denny and Jenny met and built their relationship on campus this summer. That video was released Aug. 24, 2014.
In fall 2014, Jenny Beaver made her debut on campus to share mascot duties with J Denny Beaver. The eventual addition of a female mascot had been envisioned when J. Denny was introduced, in order to allow shorter students to "get in the suit."