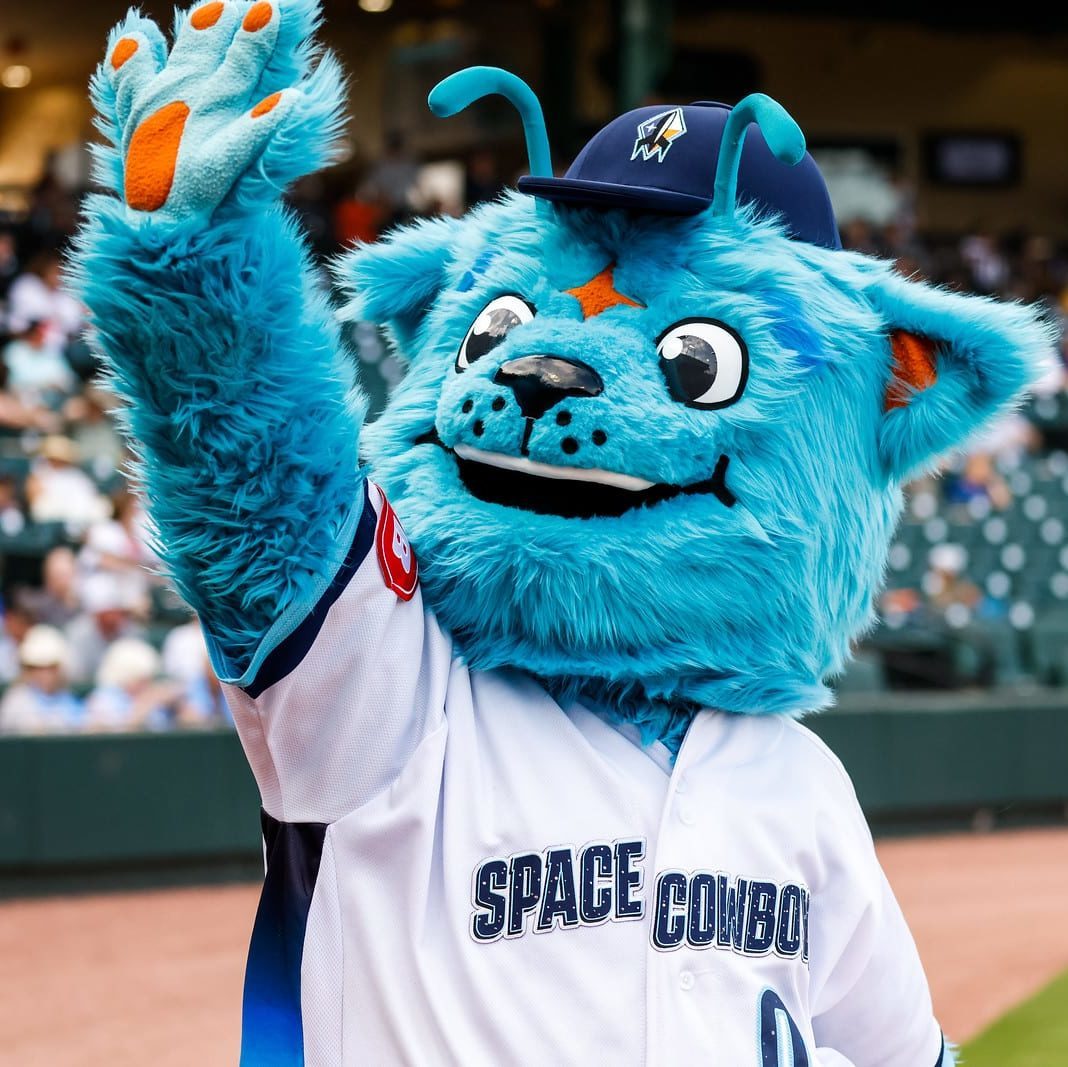 Team:
Sugar Land Space Cowboys
Exploring the constellations is a task for the tough. Being far from home, navigating the vast void of space, and traversing foreign planets takes its toll on even the strongest Sugar Land Space Cowboys…unless you have a companion.
When surveying Mimas, a moon of Saturn, one lonely Astro-naut encountered a curious Cosmic Canine. Looking to escape the meteor battered Mimas, the creature stowed away on our Sugar Land Space Cowboy's ship, and avoided detection until arriving at the next interstellar destination.
Unable to contain his excitement, the canine was soon discovered by the Sugar Land Space Cowboy. Looking to repay his suited savior, the canine guided the Sugar Land Space Cowboy to an area rich with resources. Thrilled by their finds and new companionship, our Sugar Land Space Cowboy was eager to bring his furry friend Orion on his remaining journey before returning home.
Back on Earth, Orion earned a permanent place in our Space Cowboy's home of Sugar Land, and can be seen roaming Constellation Field between missions, sharing his love of baseball and looking for new friends to join their interstellar squad.
All About Orion
Born: In a galaxy far, far away
Height: Tall enough to ride a horse
Weight: A lot less in outer space
Species: Canis Cosmicus
Age: How many dog years are there per light year?
Favorite Foods: Milky Way Bones, Biscuits and Gravy, Astronaut Ice Cream
Favorite Movies: Guardians of the Galaxy, Star Wars, Homeward Bound
Favorite Book: How to be a Space Cowboy!
Favorite Color: Vice Blue and Dreamsicle Orange
Favorite Dance Move: The Galactic Two Step
Likes: Hugs, high fives, home runs, and howling at the moon
Dislikes: Stepping in cow patties, space junk