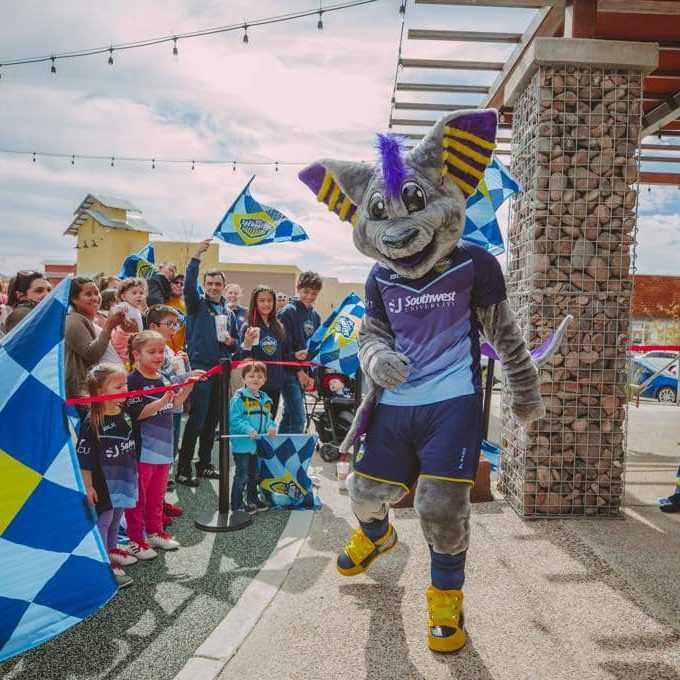 Team:
El Paso Locomotive FC
From the time he was a young pup nested high in the caves of the Franklin Mountains that dominate the landscape, Ozzy had two loves; the city of El Paso and soccer. His fondest memories were of the sights and sounds of the countless soccer matches that filled the warm El Paso summer nights when he and his colony swooped from their homes into the valley below.
Ozzy heard people call the game many things, football, futbol, and soccer; whatever it was called he knew it was a part of him. The lights, the drums, the cheers, the fans, the action, it all drew him in. His love of the game kept him returning night after night, and season after season. He watched on from above the fields, hanging from the lights or trees that surrounded the pitch, trying to get the best view of poetry in motion below.
As time chugged down the track, he began hearing whispers that something big was coming to his city in 2019.
Was his dream finally coming true? Was professional soccer coming home to El Paso?
Ozzy couldn't contain his excitement. He flew as fast as his wings would allow until he reached his destination, the home of El Paso Locomotive FC, Southwest University Park!
Thundering energy and power pulsed from the train tracks that veined beneath the stadium, the hum of the lights painted the pitch in white, and at that moment, Ozzy knew he was home. Soccer was his love, and the stadium was his heart.
Ozzy was the model fan, full of energy and devotion for his city's team. His admiration did not go unnoticed, and Ozzy was offered the chance of a lifetime; becoming El Paso Locomotive FC's official mascot. Ozzy only has one responsibility; to share his passion everywhere he goes for his city and his team.