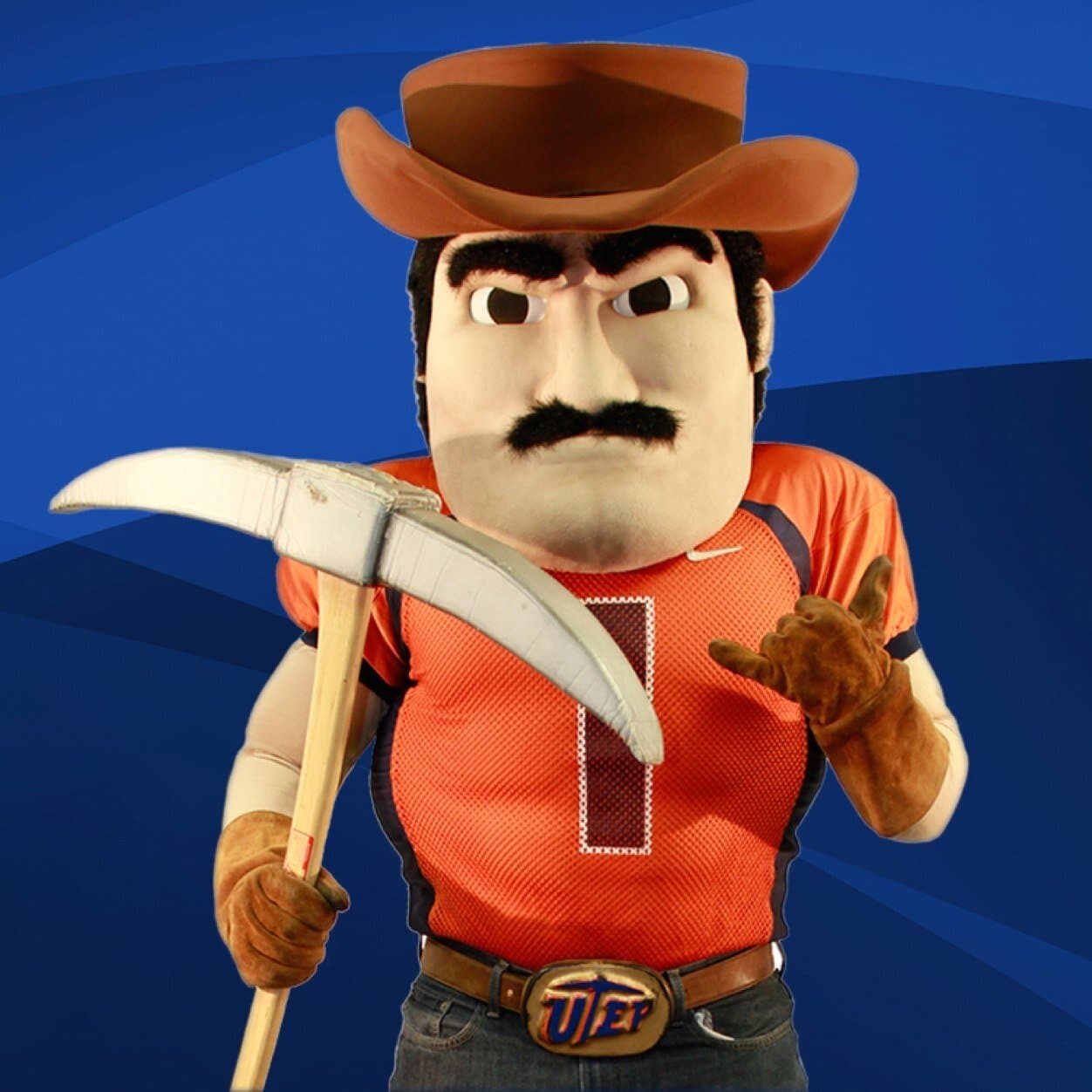 Team:
University of Texas at El Paso
Probably the first so-called mascot was a student dressed as a prospector leading a burro named Clyde. Some years after Clyde began making appearances at football games, then-president Dr. Joseph Ray became disenchanted with the animal's appearance. In a letter to the dean of students, Dr. Ray demanded that something be done about that "sorry-looking, pot-bellied creature, not fit to represent the Miners." Clyde was surveyed out in 1966 and replaced by Henry, another burro.
The name Paydirt Pete originated from a 1974 contest to give a name to the mascot. The name Paydirt Pete was selected from over 500 entries. The first animated Paydirt Pete was given a face in 1974. It was recreated in 1980. This was a lovable little ol' Miner which probably led to his being dubbed "Sweet Pete." At any rate, ol' Sweet Pete was not a very popular mascot and, like Clyde, he made a quick exit in order for the present Paydirt Pete to arrive on the scene.
This Paydirt Pete was meaner looking, had a major-league swagger and became something of a goodwill ambassador for the school, as well as appearing at UTEP sporting events. This Pete stuck until the late 1990s and was built and designed by El Pasoan Richard Glass. Sometime after Pete made his appearance, he decided to kick the smoking habit and the cigar, which jutted to one side of his mouth. The next rendition of Paydirt Pete was introduced in the fall of 1999, along with a brand-new UTEP athletic department logo, when again complaints surfaced similar to those against "Sweet Pete". In the spring of 2005, the current rendition of Paydirt Pete was unveiled at a home basketball game.