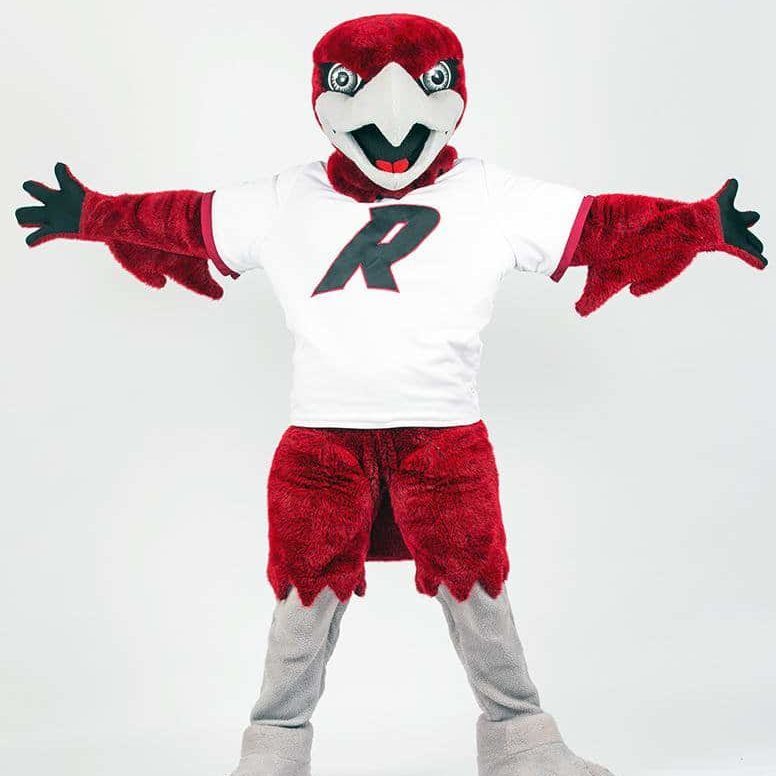 Rally T. Red Hawk was hatched Oct. 1, 2011. Rally's first public appearance was at Ripon College's homecoming football game against Knox College. Rally cheered the Red Hawks to victory that day, as Ripon rallied from a 17-13 third quarter deficit to defeat the Prairie Fire, 26-20. The rest is history.
Rally's home is located somewhere inside Willmore Center, though no one really knows where they sleep at night. Rally is the Red Hawks biggest fan. Rally is enthusiastic and dependable. Rally is more than an athletic's mascot — Rally is the official fun ambassador of Ripon College and represents all Ripon College students, faculty, staff, alumni and friends of the College.
Rally is neither male nor female. Rally does not have a significant other.
Rally is ambidextrous — able to use the right and left feathers equally well. Rally loves all sports, but Rally, like Ripon's student-athletes, is equally at home in Lane Library. Rally is fun-loving, likes to tease and play harmless pranks, but knows when to be serious.
Rally's Favorites
Activities: Chasing squirrels, Dancing, Flag Waving, Cheering the Red Hawks to victory
Songs: "Shake A Tail Feather" by Ray Charles & "Surfin Bird" by the Trashmen