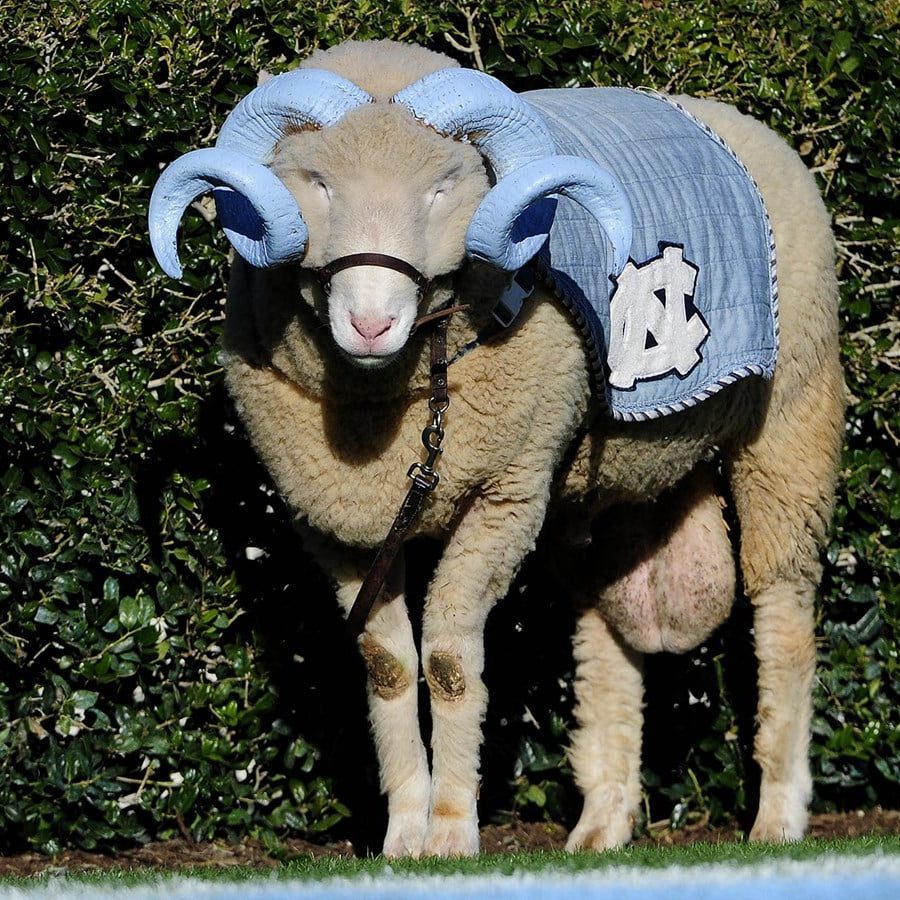 Team:
University of North Carolina at Chapel Hill
The origin of a ram as North Carolina's mascot dates back to 1924. In 1922, the star fullback, Jack Merritt, was given the nickname "the battering ram" for his performance on the field, as well as for an initiation ritual he created for male freshman students. Vic Huggins, North Carolina's head cheerleader at the time, suggested the idea of a ram mascot to the athletic business manager, Charles T. Woollen, and had the idea approved. Charles gave Vic $25 to purchase a ram. Rameses the First was shipped from Texas, just in time for the pep rally.
The first appearance of Rameses was at a pep rally before the football game against Virginia Military Institute on November 8, 1924. After the pep rally the ram was taken to Emerson Field. Through three quarters the game was scoreless. Late in the fourth quarter Bunn Hackney was called out to attempt a field goal. Before stepping out on the field he rubbed Rameses' head. Just a few seconds later Hackney kicked a 30-yard field goal that eventually won the game for the Tar Heels; the final score was 3-0. Rameses has been a fixture on the sidelines at UNC football games ever since.The current Rameses ram is under the care of the Hogan family of Chapel Hill. Later, he inspired the costumed ram that has gained popularity.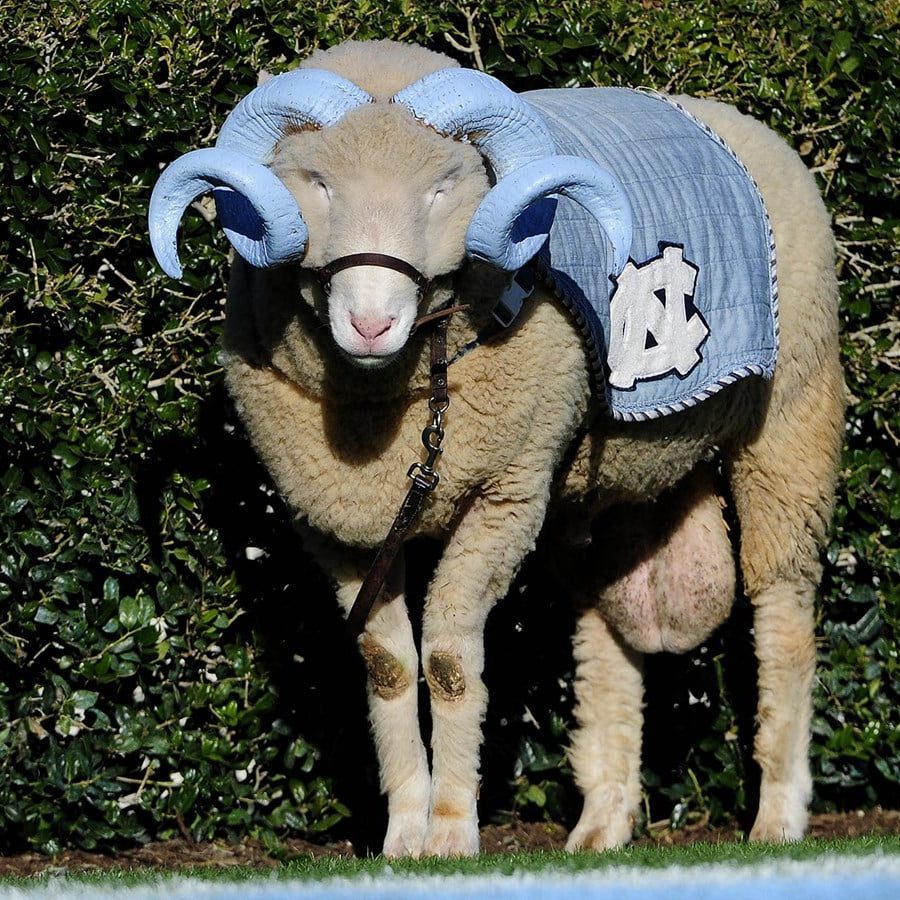 Learn More About
Rameses XXI