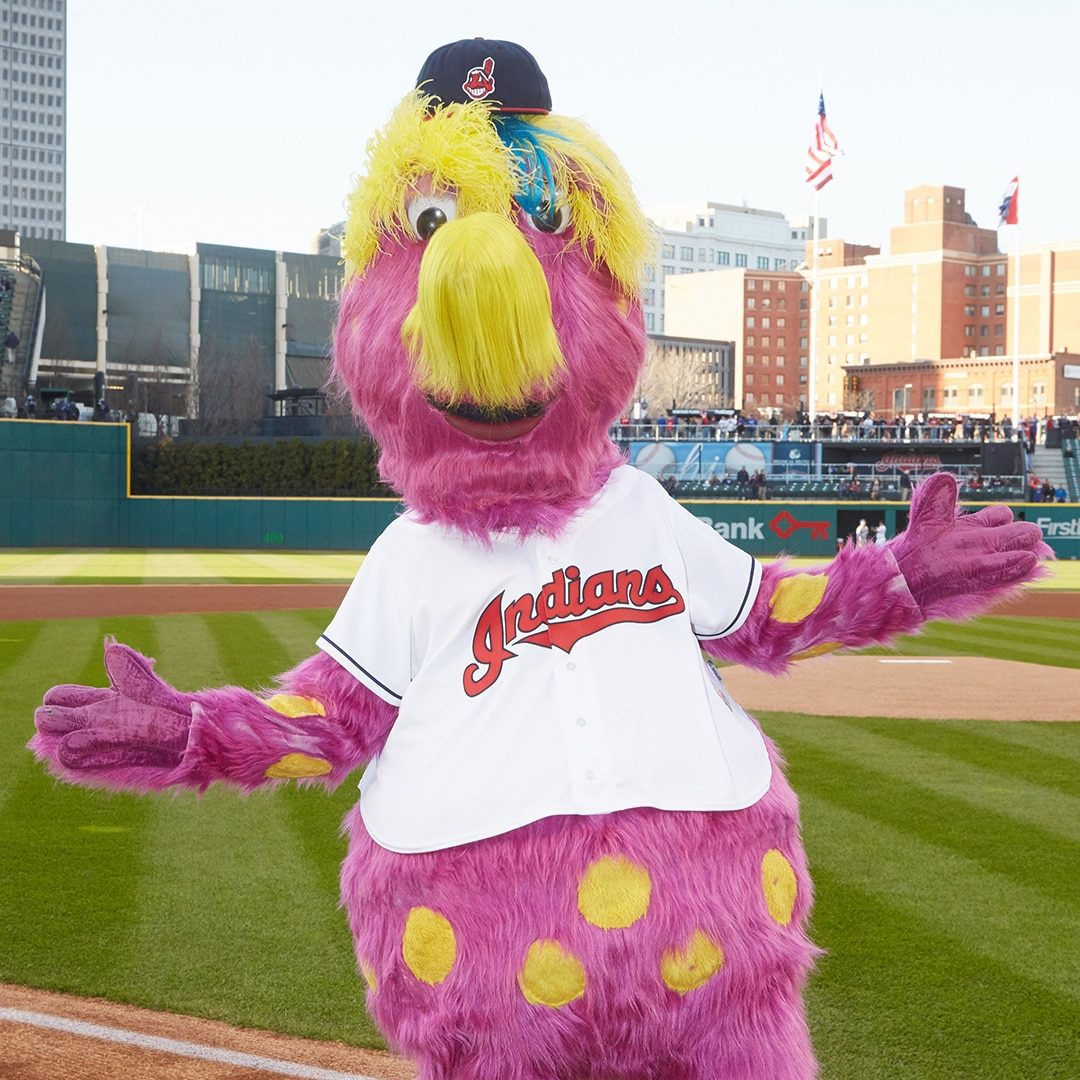 Mascot Type:
Costumed Character
Birthdate: July 29, 1990
Height: Really Up There!
Weight: You Don't Really Want to Know…
Bats / Throws: Yes! Anything & Everything
Resides: Somewhere "Underground" Behind Home Plate at Progressive Field
Favorite Food: Popcorn, Hot Dogs, and Pizza
Favorite Movie: "Muppets Take Manhattan"
Favorite Sport: Baseball
Favorite TV Show: Scooby Doo
Favorite Beverage: Strawberry Shake
Favorite Instrument: Drums
Favorite Player: All of the Cleveland Guardians!