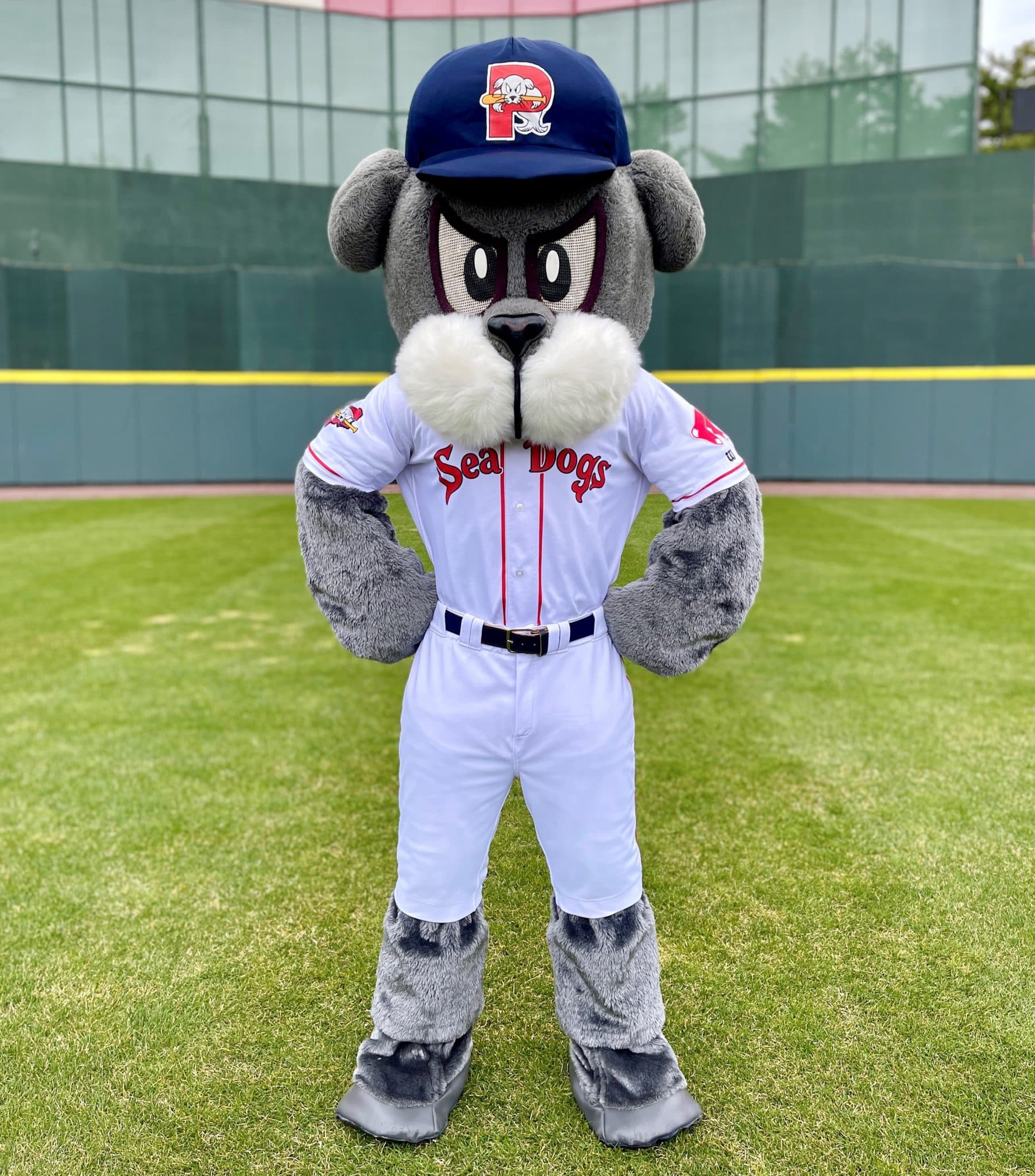 League:
MiLB AA Eastern League
Mascot Type:
Costumed Character
Slugger the Sea Dog was introduced as the Portland Sea Dogs' mascot on May 7th, 1994. Slugger, a grey harbor seal, hails from the cold waters of Casco Bay. He loves baseball and the Boston Red Sox. As the Sea Dogs' Director of Entertainment, Slugger has entertained more than 10.5 million fans, has gained national attention for his on-field antics, and is one of the most followed MiLB mascots on social media. He adds a special element to every Portland Sea Dogs game with skits that include dancing, flips, stunts, interactions with the fans, and general tom-foolery.
When he's not busy entertaining the crowd, Slugger can be found parading around the cities and towns of Maine, visiting his friends at the Barbara Bush Children's Hospital, local schools, and being the "Life of the Party" at over 200 community appearances each year. Slugger loves giving back to his community and leads several programs including Strike Out Cancer in Kids, Slugger's Reading Challenge, the Slugger Open, and the Mini Slugger Open.
Favorite Movies: "The Sandlot", "The Natural", "Field of Dreams", "Fever Pitch", and "Andre".
Favorite Food: Sea Dog Biscuits
Favorite Song: YMCA
Weight: "Healthy"
Born: May 7th, 1994, in Casco Bay, Maine
Resides: Hadlock Field
Race Around the Bases Record: 0-1928*
* Was robbed of the win on at least two occasions. Ran under protest.