The Mascot Hall of Fame is the hall of fame for sports mascots in North America founded by David Raymond, the original Phillie Phanatic, in 2005.
Originally founded as an online-only hall, the Mascot Hall of Fame has inducted 17 professional and college mascots.  In 2013, Raymond began exploring the idea of a physical Mascot Hall of Fame museum with the City of Whiting.  Soon after, feasibility studies and economic analysis of long-term viability were completed.
A $14M tax-increment financing package was approved by the Whiting redevelopment Commission.  A non-profit operating entity for the MHOF, Whiting Entertainment Center Inc., was created.  Designs for the building, interior exhibits, and interactive experiences were completed.  Construction began in 2016 culminating in a soft opening on December 26, 2018 and an official grand opening and ceremonial ribbon cutting on Saturday, April 6, 2019.
If you have to ask, you don't know Whiting!
This quintessential small city on the south shore of Lake Michigan, not far from Chicago, is unlike any other in its cultural commitment to all things fun-loving. Whiting's annual Pierogi Fest® presented by the Whiting-Robertsdale Chamber of Commerce, attracting over 300,000 attendees each year over the course of a weekend, is covered by national media outlets and populated by the iconic Mr. Pierogi, the Pieroguettes (Whiting's version of the Rockettes), and roving Buscias ("grandmothers"). This is just one example of how this city's unique DNA is hard-wired for whimsy. Whiting knows how to throw a party! 
In fact, in 2014, at the City's 125th anniversary celebration, Whiting was given the distinct honor of welcoming Mickey Mouse and Minnie Mouse as its Honorary Parade Grand Marshals. This extraordinary gesture from Disney was a validation that there is something very special about Whiting. 
Why choose Whiting as the new home of the National Mascot Hall of Fame? Because, no other place or people on earth—other than Disney—know how to show visitors such a good time. It is the "wonder of Whiting" to make it fun, to make it real, and to make it Fur-real!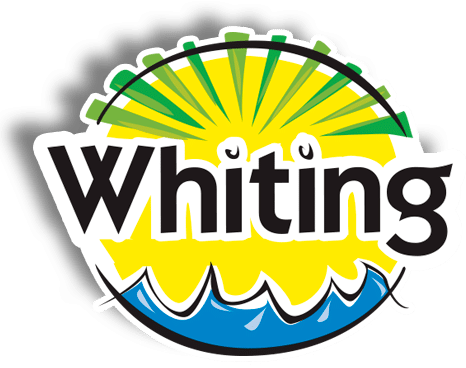 The City of Whiting is located on the south shore of Lake Michigan, with scenic lakefront views of downtown Chicago. Midway Airport, the South Side of Chicago, and Downtown Chicago are all located within a 30-minute drive of Whiting. For more information about the City of Whiting, please visit WhitingIndiana.com.