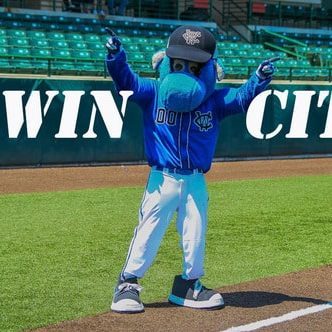 Team:
Windy City Thunderbolts
Boomer is the official mascot of the Windy City ThunderBolts, and the description of Boomer's character is open to your imagination. Boomer was officially born on May 21, 2004 in Crestwood, Illinois. In the 15 years, Boomer has delighted fans at the games and other outside events. Boomer's favorite things include the song "Thunderstruck" by AC/DC, the color blue, a boomerang, pizza at the ballpark and foul balls.
The Windy City ThunderBolts are a professional baseball team based in the Chicago suburb of Crestwood, Illinois, in the United States. The ThunderBolts are a member of the Frontier League, which is not affiliated with Major League Baseball.