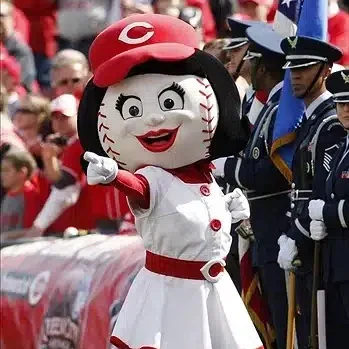 Height: 5'11"
Weight: A hundred and one pounds of fun!
Education: Rosie went to CHEER (College for High Energy and Entertainment Routines). She's perfected the latest dance moves and the ever popular air guitar making her ready for every Red's game!
Favorite Reds Moments: **Jay Bruce**'s walk off to clinch the NL Central playoff in 2010, watching the Great 8 take the field again in 2013, and hosting the 2015 All-Star Game!
Career Goals: Dance off with Tampa Bay's Raymond, Hitting lessons from T.C. Bear, encourage other girls to play baseball
Favorite Song: "ABC" by the Jackson 5
Favorite Gameday Activities: Playing catch, throwing someone out at home, beating Mr. Redlegs, Gapper, and Mr. Red at the Mr. Red Race, dancing on the dugouts, yoga in the outfield, and hanging out with her friends at games!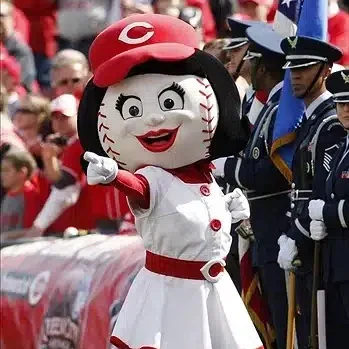 Learn More About
Rosie Red