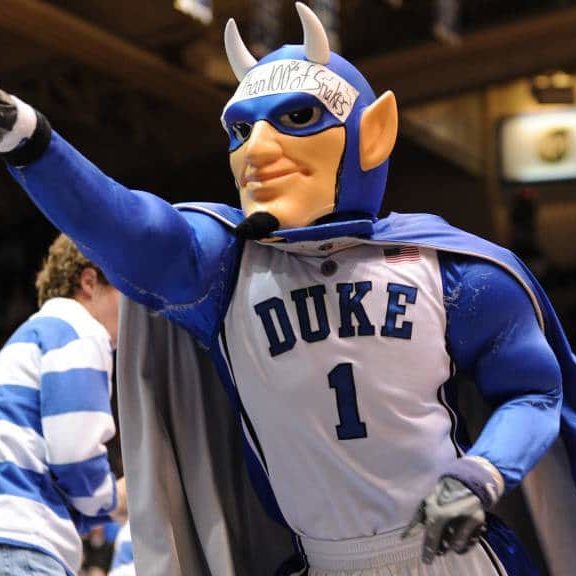 The Story of the Blue Devil
During World War I the Chasseurs Alpins, nicknamed "les Diables Bleus," were well known French soldiers. They first gained attention when their unique training and alpine knowledge was counted upon to break the stalemate of trench warfare in their native region of the French Alps. As the war was ending in Europe, the Trinity College Board of Trustees lifted its quarter-century ban of football on campus and began intercollegiate competition in 1920.
In September, 1921, the student newspaper, the Trinity Chronicle, launched a campaign for a "catchy name, one of our own possession that would be instantly recognizable nationwide in songs, yells and publicity." As the campus leaders from the Class of 1923 made plans for their senior year, they decided to select a name since the desired results by democratic nomination and vote had been inconclusive. William H. Lander, as editor-in-chief, and Mike Bradshaw, as managing editor, of the Trinity Chronicle began the academic year 1922-23 referring to the athletic teams as the Blue Devils. Their class had been the first post-war freshmen and the student body was full of returning veterans so the name needed no explanation. Acknowledging that it was somewhat unpopular, they nevertheless believed it to be the best name nominated.
** Appeared on the 2023 Ballot