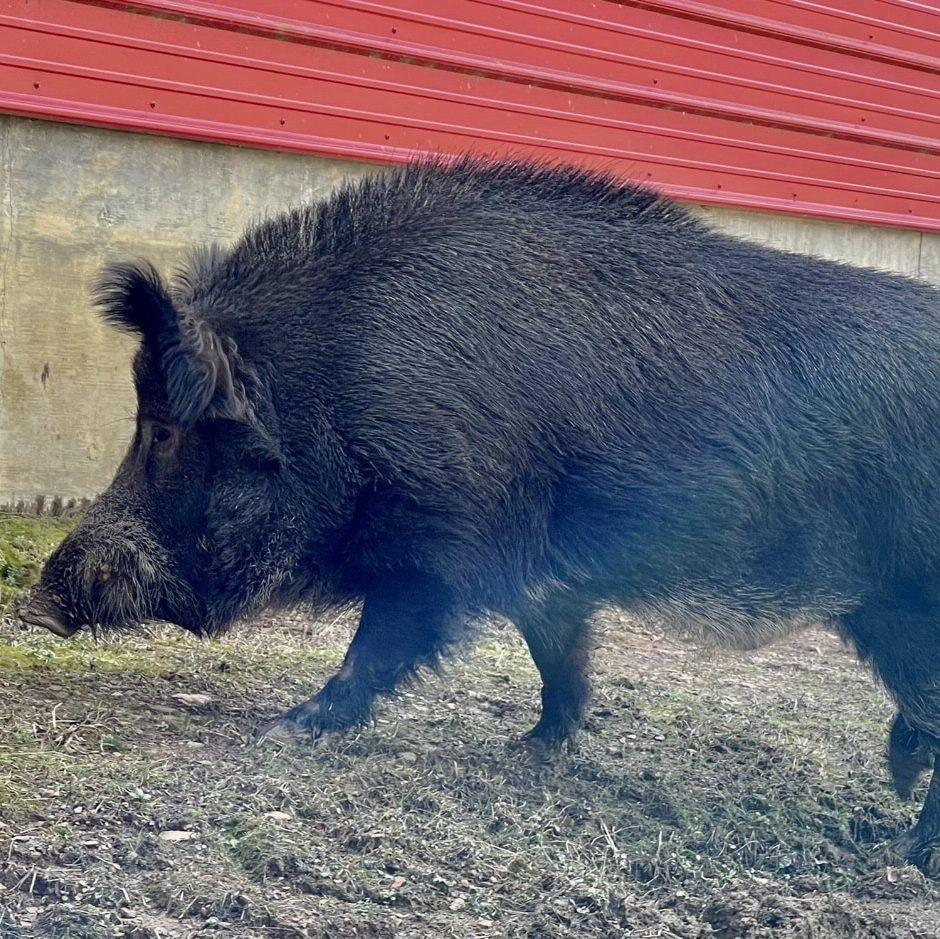 Team:
University of Arkansas
Tusk I: Tusk I was selected in 1997 and served as the Razorback mascot for eight years. After spending four football seasons at the Little Rock Zoo, Tusk I was moved to the Tyson Foods Farm in Springdale in 2001. In 2002, Tusk I became the father to Tusk II and passed away in 2004.
Career Record: 57-40
Tusk II: Born in 2002, served as the live mascot from 2005-2010.
Career Record: 35-27
Tusk III: Tusk III was the brother of Tusk II and both were second-generation Russian boars. Served for only one football season in 2010.
Career Record: 10-3
Tusk IV: The son of Tusk II, Tusk IV has been the live mascot since the 2011 season. Currently resides at the Stokes Family Farm in Dardanelle. Served for 2011-2018 seasons.
Career Record:46-54
Tusk V: The current reigning mascot of the Arkansas Razorbacks, the son of Tusk IV. Currently resides at the Stokes Family Farm in Dardanelle, AR. His first season to serve was the 2019 season