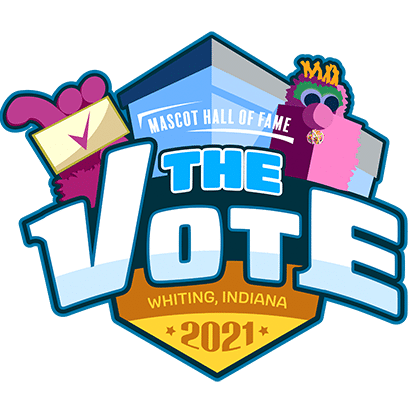 The initial round of voting has completed with the top ten moving on to the Final Ballot! CHOOSE UP TO 4 MASCOTS who you believe are worthy of INDUCTION!
The public may vote once per day with the same email. General Public votes count 1:1. Members of the Mascot HOF votes count 3:1. Click here for membership info. 
THE VOTE Final Ballot Voting will take place October 17 - 23. 
Ballot is currently closed. Thanks for voting!
Introduced – 1979
From the day Fredbird hatched in April of 1979 he loved the noise of the crowd, the action on the field and of course the ballpark food!  One day he got up on the dugout and started dancing and cheering on the team in between innings.  The fans loved his energy and cheered right along with him. The Cardinals noticed this and gave him a life-long contract as the teams mascot.
Fredbird's accomplishments and milestones include:
Fredbird's performed at around 34,000 regular season games
Has been to the World Series in '82, '85, '87, '04, '06, '11 and '13
Has been a part of World Series Championships in '82, '06, '11.
Inducted into the St.Louis Sports Hall of Fame in 2018.
Is a co-host to Cardinals Kids, a 30 minute TV show on Bally Sports.
Introduced - 1993
The adorable court jester, Globie, first joined the team in 1993. He's entertained over 50 million fans worldwide and has become the most traveled mascot in professional sports, having visited 6 continents.
Globie's accomplishments and milestones include:
Most traveled mascot that has visited 6 continents
Known as The World's Most Famous Mascot
Mascot Hall of Fame Nominee 2020
Has been an ambassador of Goodwill supporting many community outreach programs through the years.
NAME: HARVEY THE HOUND
POSITION: Centre (of attention)
HEIGHT: 6'6"
WEIGHT: 200 lbs.
SHOOTS (marks his territory): Right
ACQUIRED: Flames First Pound Draft choice in 1983. He was the NHL's very FIRST Mascot!!!!!
NHL's very first mascot
Over 500 school, hospital and charity visits
Attended over 1,500 NHL games
Recovered from tongue removal on January 20th, 2003
Recently name 3rd most obnoxious mascot in the NHL
Attended and helped promote the 2018 NHL China Games
Introduced 1992
Iceburgh's accomplishments are simple.
Iceburgh has represented the Pittsburgh Penguins for the past 30 years, bringing joy, happiness, and laughter to all that have been in the character's presence since 1992.  Appearing at every Penguins home game and countless franchise, community, and philanthropic events, Iceburgh has consistently displayed an unwavering level of athleticism and passion for his hometown team, as well as the entire city of Pittsburgh and western Pennsylvania.  A friend to all on and off the ice, Iceburgh has helped lift local and global charitable events to their utmost potential not only through promotional visibility, but more importantly, through compassion, empathy, and understanding - all without ever saying a word.
Iceburgh is honored to be considered for acceptance into the Mascot Hall of Fame.
Iceburgh's accomplishments and milestones include:
Celebrating 30th Anniversary as the NHL's Pittsburgh Penguins Mascot
Mascot for the "2009', "2016", & "2017" Stanley Cup Champions Pittsburgh Penguins
Featured in the 1995 Hollywood Movie "Sudden Death" starring Jean-Claude Van Damme
Performed in Russia & Japan
Featured in several ESPN commercials
A regular participant in annual Orlando, FL Mascot Games
Performed at the 2017 NHL Award Show in Las Vegas
Performed at the Mascot Hall of Fame on 08/28/2021
Performed at 2011 Winter Classic Game in Pittsburgh
Performed at the 2014 and 2016 Stadium Series Games in Chicago and Pittsburgh
Countless community and philanthropic appearances throughout western Pennsylvania. My regular visits to the Children's Hospital in Pittsburgh are a personal favorite.
Introduced in 1996
For 26 years I have held the title of Self Proclaimed Greatest Mascot to Ever Breathe Air.
It's science, you can't argue with it!
Jaxson's accomplishments and milestones include:
SEE ABOVE
Introduced 2004
Southpaw, the official mascot of the Chicago White Sox, made his major league debut on June 13, 2004. He has been entertaining fans all over Illinois, at 17 MLB All-Star Games, the 2009 Presidential Inauguration of former president Barack Obama, in over 27 states and even the Cayman Islands. This Fuzzy Green Dude performs at over 300 appearances a year as well as every home Chicago White Sox game where has entertained millions of fans. Southpaw has visited fans at Camelback Ranch, AZ while cheering on the White Sox at their Spring Training facility. He has joined in on celebrating with 13 of his MLB mascot friends for their birthday parties around the league. Everyone's favorite Fuzzy Green Dude offers an educational assembly geared towards elementary aged students called Southpaw Strikes out Bullying. This show identifies actions that are considered bullying and how to help prevent those actions.Southpaw's favorite activities include dancing, high fives, and his signature arm wave. He is also known for his silly antics, hip-swinging dance moves, and fan experiences by giving autographs and taking photos, as well as out of this world game day costumes.
Southpaw's accomplishments and milestones include:
17 Time MLB All-star
2015-2016 Chicago/Midwest Regional Award winner in Outstanding Achievement for Sports Programs
Over 1,300 Chicago White Sox Home Games
2020 MLB Network Radio Best Mascot in Baseball
2009 Washington D.C. Performance for Former President Barack Obama's inauguration
Introduced 1995
On November 3rd 1995, the entertainment industry changed forever. As his dino egg hatched at center court in Toronto in front of 33,000+ fans on opening night – a legend was born. Twenty-seven seasons later, the one and only Raptor is not only an icon on the hardwood in Canada but in communities and people's hearts around the world. A dynamic and feisty red velociraptor, The Raptor is a pioneer and master of his craft on and off the court. A triple threat in the ball, fashion and social media worlds, he is no stranger to the spotlight. When he's not dazzling fans with his dance moves or dunks, The Raptor finds ways to make everyone smile. Whether you cheer for his team or the bad guys, or whether you are laughing with him or at him, making people laugh is what he does best. With more than 1130 games and 6300 appearances thus far in his career, the 5'9" 170lb dinosaur deserves to take his legacy to the next level - into the Hall of Fame.
The Raptor's accomplishments and milestones include
6300+ Appearances Worldwide (5 continents. 13 countries)
1130+ games
82,478 autographs signed
183lbs of popcorn eaten (& not one kernel stuck in his teeth!)
25 Million + views on YouTube
.959 successful dunking percentage
Rookie Mascot of the Year (NBA, 1996)
Mascot of the Year (GameOps.Com, 2006)
The NBA's Most Annoying Mascot (Robin Lopez, 2014)
Best Mascot in The NBA (Sports Illustrated, 2016)
Viral Moment of The Year Award (NBA, 2018)
NBA Champion (2019)
Introduced 2000
In 2000, representatives in the University Relations department convinced Butler officials to adopt an English bulldog to serve as the official mascot.  Butler Blue I was the first young lineage of English Bulldogs bred by Frank and Jeane King of Kong King Kennels.  The name "Butler Blue
was selected in a University-wide naming contest, and Blue I made her debut as Butler's official mascot at a men's basketball game in February 2000 to a standing ovation in historic Hinkle Fieldhouse.  Blue II made his campus debut in 2004 as a puppy of less than 8 weeks old. He immediately captured the hearts of Butler students, faculty, staff, alumni and fans.  He went on to capture the heart of the nation during Butler Men's Basketball's back to back trips to the Final Four.
Butler Blue III, also known as "Trip" was born December 23, 2011 Blue III worked closely with Blue II to learn the true art of being "America's Dog" on and off the campus of Butler University for two years before taking on the mantle himself.  Trip retired from active duty at the age of 8 on May 31, 2020 and took on an active role of Mascot Emeritus as chronicled in the hit Neflix series "DOGS".  Butler Blue IV was introduced to the world on January 22, 2020, and attended his first Butler Men's Basketball game on Friday, January 24 at Hinkle Fieldhouse versus Marquette.
Butler Blue's accomplishments and milestones include:
The Butler Blue Live Mascot Program serves as a national benchmark among all collegiate mascots.  All 4 of the bulldogs have had their unique successes during their time as the official mascot for Butler University.  During his tenure, Blue II met the likes of Colin Powell, Peyton Manning and even former President George H.W. Bush. He appeared on Late Night with Jimmy Fallon, and of course, captured the hearts of the Nation with two consecutives NCAA men's basketball Final Four appearances, thus earning Blue II the title f "Butler's mascot, America's dog." The dogs have a children's book about their mascot journey. Penned by Michael "Pops" Kaltenmark, Good Boy, Blue! is an adorable book about Butler Blue and his quest to become a good boy during his first day on the job.
In 2014, Butler Blue III aka "Trip" was named a Top 10 Mascot by ESPN. During the 2021 March Madness Tournament, Blue IV was officially named Mayor of March.  Most recently. Trip and Blue IV appeared in their own episode of "DOGS" on Netflix, which followed the two on their emotional journey of passing the collar from Trip to Blue IV back in 2020. Currently, Blue IV has a combined social following of almost 80K across 4 platforms making him one of the top 2 most followed live mascots in the country.
Introduced: 1998
Hugo the Hornet was introduced in 1998, during the first year of the new NBA expansion franchise in Charlotte, NC.  Hugo's name was selected from a 6,000-entry fan vote, however contrary to popular belief, he was not named after Hurricane Hugo that swept through the Carolinas in 1989.
The original mascot was designed by Cheryl Henson, daughter of Jim Henson (creator of the Muppets.)  Alongside Hugo, was the spandex-wearing, acrobatic, slam dunking Super Hugo who was the first of its kind alter-ego dunking character.  Super Hugo was one of many NBA mascots that came from the National Champion Arizona State University Gymnastics team.  Super Hugo innovated cutting edge mini-trampoline dunks and never seen stunts such as the "Front Flip Dunk", "Helmet Dunk" and "Bug on A Windshield" were his most famous.
In 2002, the Hornets and Hugo moved to New Orleans where the team eventually became the Pelicans.  After 12 years, in 2014, Hugo the Hornet made is return to the Queen City reflecting the updated logo while sporting the ever popular purple and teal.
Hugo's accomplishment's and milestones include:
Hugo traveled the world performing in Australia, France, Spain, Mexico, South Africa, Nova Scotia, the Dominican Republic, China, Thailand, the Philippines and many more.  In the 90's, he frequently made appearances with Habitat for Humanity, DARE, and Read to Achieve. Currently, Hugo focusses on literacy with his Book Bus that travels over 5,000 miles a year, donates over 15,000 books and puts on reading shows at 200 schools a year for over 60,000 students.
Timeline:
1998: The Charlotte Hornets join the NBA as a new expansion team, Hugo was born.
1993: Super Hugo becomes 3-time NBA Mascot Slam Dunk Champion.
2002: The Charlotte Hornets leave for New Orleans and stay until 2013.
2014: The Hornets name return to Charlotte.
June 5th, 2014: The newly designed Hugo the Hornet returns to Charlotte.
2014: The new Super Hugo returns to dunk for the first time.
Introduced: 1997
Wally is the friendly Fenway Monster and official mascot of the Boston Red Sox. In 1997 he made his way to the ballpark and emerged from the famous Green Monster at Fenway, his home. Since his major league debut, Wally has roamed the park and appeared across all of New England, numerous All-Star games, and continued to find ways to bring joy to fans around the world. You can find Wally ready to toss peanuts at every Red Sox home game for "Take Me Out to the Ballgame" or waving his signature flag on the field following each win. Wally is also the proud big brother of Tessie, who tags along for just about everything! During Red Sox Spring Training, Wally conveniently times his vacation in Fort Myers, Florida. He's been a part of 4 World Series Championship seasons with the organization, and has spread cheer to many children and adults through hospital visits, birthday and wedding appearances, his program "Wally's Making Books Come Alive," and more.

Wally's accomplishments and milestones include:
Wally is the host of a regional reading and literacy program, "Wally's Making Books Come Alive." For the last five years, he has traveled to area schools for a special interactive storytime presentation emphasizing the joy of reading.
Given health and safety concerns of the last two years, Wally has continued to spread joy to children in schools, hospitals, and more by sharing numerous video messages and joining/hosting multiple zooms each month.
Wally has cultivated an online community with over 50K Twitter followers, 24K Instagram followers, and 18K Facebook followers.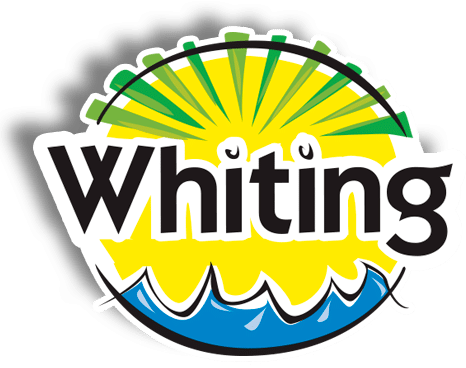 The City of Whiting is located on the south shore of Lake Michigan, with scenic lakefront views of downtown Chicago. Midway Airport, the South Side of Chicago, and Downtown Chicago are all located within a 30-minute drive of Whiting. For more information about the City of Whiting, please visit WhitingIndiana.com.